Moab, which is located in eastern Utah is a place for adventurers! This city offers a lot of adventures like hiking for people who seek challenges. Boasting with lots of rock formations and scenic views, you can never go wrong here! In the main city, you can visit museums full of archaeological artifacts that would fill your knowledge about the area. 
So if you're planning to visit this awesome city, then we're here to give you an idea of what to see there! In this article, we listed down the 15 things to do and visit while you're in Moab, Utah.
Other articles you can read:
Best Things to do in Moab, Utah
1. Arches National Park
Arches National Park is known for its more than 2,000 natural sandstone arches. The breathtaking views are so incredible that it'd leave you in awe. You'd also get to experience a wonderful hike and witness beautiful scenery after.
Suggested Tour: Arches National Park Backcountry 4×4 Half-Day Tour
2. Hell's Revenge
The name of this place might sound scary but the adventure that awaits you is incredible! Hell's Revenge jeep tour is an experience to remember. The ride would be a little heart racing but totally worth it. You should try this when you're in Moab, Utah!
Suggested Tour: Hell's Revenge 4×4 Off-Roading Tour from Moab
3. Canyonlands National Park
This dramatic desert landscape in Moab is a must-visit! Have a wonderful hike and enjoy the scenic road in Canyonlands National Park. Going here is the ideal way to see and enjoy the amazing landscapes and beauty of the canyons. When you go here, you'd definitely come back!
Suggested Tour: Canyonlands National Park White Rim Trail by 4WD
4. Dead Horse Point State Park
Dead Horse Point State Park offers a stunning view of the Colorado River and Canyonlands National Park. It is recommended to go here early in the morning to avoid the crowd. Plus, you'd get to witness the beautiful sunrise.
Suggested Tour: Discover The Best Of Moab in 1 Day: Arches, Canyonlands, Dead Horse Point
5. Corona Arch
This fun hike offers amazing views plus two beautiful arches just next to each other. The hike may be a bit challenging due to a lot of climbs but all definitely worth it. Don't forget to bring your water. It is recommended to start hiking in the morning.
Suggested Tour: Experience Utah's National Parks: Zion, Arches, Canyonlands, Bryce Canyon, and Capitol Reef 6-Day Tour
6. Potash Road
If you don't like hiking, then why don't you try driving? Have a fantastic ride on Potash Road that follows the Colorado River. As you drive along the trails, you'd get to see scenic views which are the highlights of the trip.
7. Enojado Bill Canyon Trail
Everyone would surely enjoy this hike! It's only about 2.5 miles long, and there are a lot of shades if you will go there earlier. When you go here, please expect that the trail will be sandy until the end of the hike. This lovely hike might be one of the highlights of your trip.
8. Balanced Rock Trail
One of the highlights of this trip is, of course, the balanced rock on top. Just walk along the trail to see it closely. Merienda you get closer, you'd be amazed at how this beautifully balanced rock stays on top. 
9. Castle Valley
The castle valley got its name from the formation of its rocks which look like a castle. The place is very picturesque that photographers or people who love photography would enjoy going here!
Suggested Tour: Moab Rafting Afternoon 1/2 Day Trip
10. La Sal Mountain Loop
Have a lovely day trip to La Sal Mountain Loop. Whether you go around the loop by car or by motorcycle, you'd still love the trip. It will take you up to a 2-hour trip to this area. But all definitely worth it. The spectacular views would leave you in awe. Don't miss the chance to go here!
Suggested Tour: Private Arches National Park, Canyonlands National Park Tour (3 Day)
11. Moab Film Museum
Moab Film Museum features exhibits about movies that are filmed in Moab. By going here, you'd be surprised by how many films were shot in the said city. A lot of collection of memorabilia from the Moab area film groups can be found here. Have a unique experience here!
12. Moab Information Center
This informative center has a lot of friendly staff. By going here, you'd be able to know the weather and the road condition of the popular attractions in Moab. There are available maps, guidebooks, and souvenirs that you can buy. It is recommended to go here before you start your journey to Moab.
13. Road to Needles District
A nice road trip awaits you in Needles District. A very beautiful view leading to the newspaper rock and then further on to the Needles district of Canyon Lands National Park. Just remember to bring a lot of water when you go here. 
Suggested Tour: Canyonlands National Park Needles District by 4×4
14. RedRock Astronomy
Whether you're interested in astronomy or not, this one is a must! How can you miss the chance to see faraway galaxies, glittering star clusters, nebulae, & other breathtaking celestial sights? With the use of high-powered telescopes and learning tools, it's possible! Don't hesitate and go here!
15. Moab Museum
A museum that features geology, paleontology, and archeology collections. This museum preserves and displays artifacts and information regarding the natural and cultural history of southeast Utah. History buffs would love staying here!
Things to do with 3 days in Moab, Utah
Day 1 in Moab, Utah
Moab Information Center – Before you start your Moab trip, you should visit the Moab Information Center first. You'd be able to gain information about the places that you're planning to go to.
RedRock Astronomy – End your first day with a blast! In this activity, you'd be able to see magnificent stars and even galaxies! By using high-powered telescopes and learning tools you'd get to learn more about astronomy. A very nice experience to remember!
Day 2 in Moab, Utah
Arches National Park – No trip to Moab, Utah would be complete if you won't go to Arches National Park. It is one of the top attractions in the city. The hike is all worth it as you see the stunning views that this park offers. Never miss the chance to spend your day here!
Day 3 in Moab, Utah
Moab Museum – On your last day, it is recommended to visit the Moab Museum. It has collections of geology, paleontology, and archeology. By going here, you'd be able to learn more about the history of the area, at least before you leave.
Frequently Asked Questions about Moab, Utah
1. Is it safe to travel to Moab, Utah?
Visiting Moab is absolutely safe. Tourists don't need to worry about crimes here. You just have to prepare for a lot of hikes and tiring but worth it tours.
2. When is the best time to visit Moab, Utah?
The peak season in Moab is during Spring and Fall. So when you decide to go here during these seasons, please expect a lot of visitors. But if you prefer a less crowded trip, then you can come during the summer season. However, the weather is too hot that it's a bit risky to go here since most of the trips are hiking. It is really recommended to go to Moab in Spring or Fall when the weather is nice and cool. 
3. How to get to Moab, Utah?
To go to Moab, you need to travel to Canyonlands Field Airport (CNY). It is located 21 miles northwest of Moab. However, you need a connecting flight to go there, since only Denver offers a direct flight to Moab. You can visit Skyscanner to see more available flights. 

Are you on Pinterest? Pin these!

About the Writer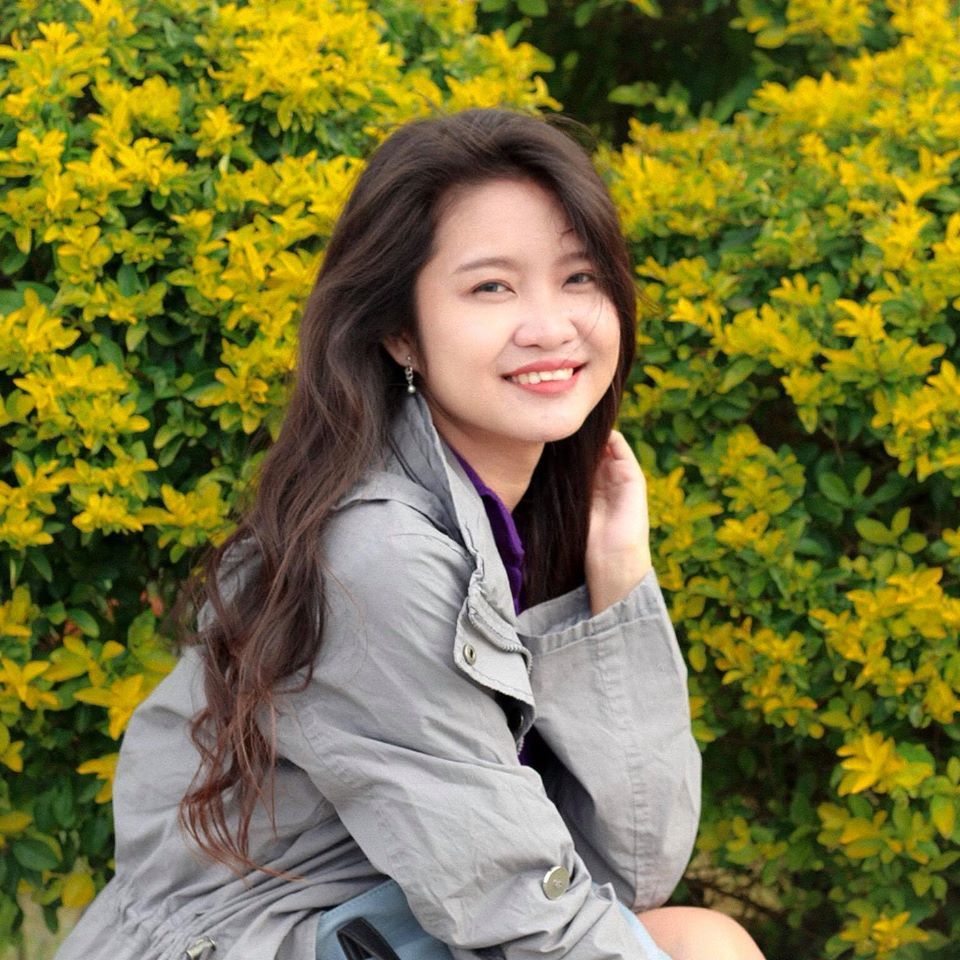 Hi there! I'm Fatima. My first major travel was in 2016 in the beautiful city of Cebu. After that, I got interested in traveling. Now I enjoy learning languages and other country's cultures. My goal is to visit at least one country each year and to share my experiences with other people through writing or blogging. Witness my journey by following me on Instagram.