Thinking for that next summer getaway? Provincetown in Massachusetts USA is the place to be!
Being one of the best summer destinations, Ptown also has a lot to offer for its future visitors. A few of the best things you shouldn't miss in this city are its great natural beauty, restaurants, and live shows that are accessible. The bike trails that would let you experience the best bike ride is a bonus that's well worth it.
But of course not only that. Did you know that because of its welcoming people, attractions, and landmarks, Provincetown is also known as a popular destination for the LGBTQ community? The Provincetown Business Guild or PBG promoted gay tourism in 1978. And as of today, there are more than 200 businesses open that belong to the PBG. 
Other articles you can read:
Ptown is surely a destination for everyone. Here, you can feel the diversity while creating great memories. So if you're planning to visit this magnificent city, we prepared a list of things to do and visit while you're in Provincetown, Massachusetts. 
Best Things to do in Provincetown, Massachusetts
1. Race Point Beach
Witness the most beautiful sunset view in Provincetown here at Race Point Beach. You will not experience an ordinary swim here. If you're lucky enough, you can see seals swimming in the water as well! 
2. Commercial Street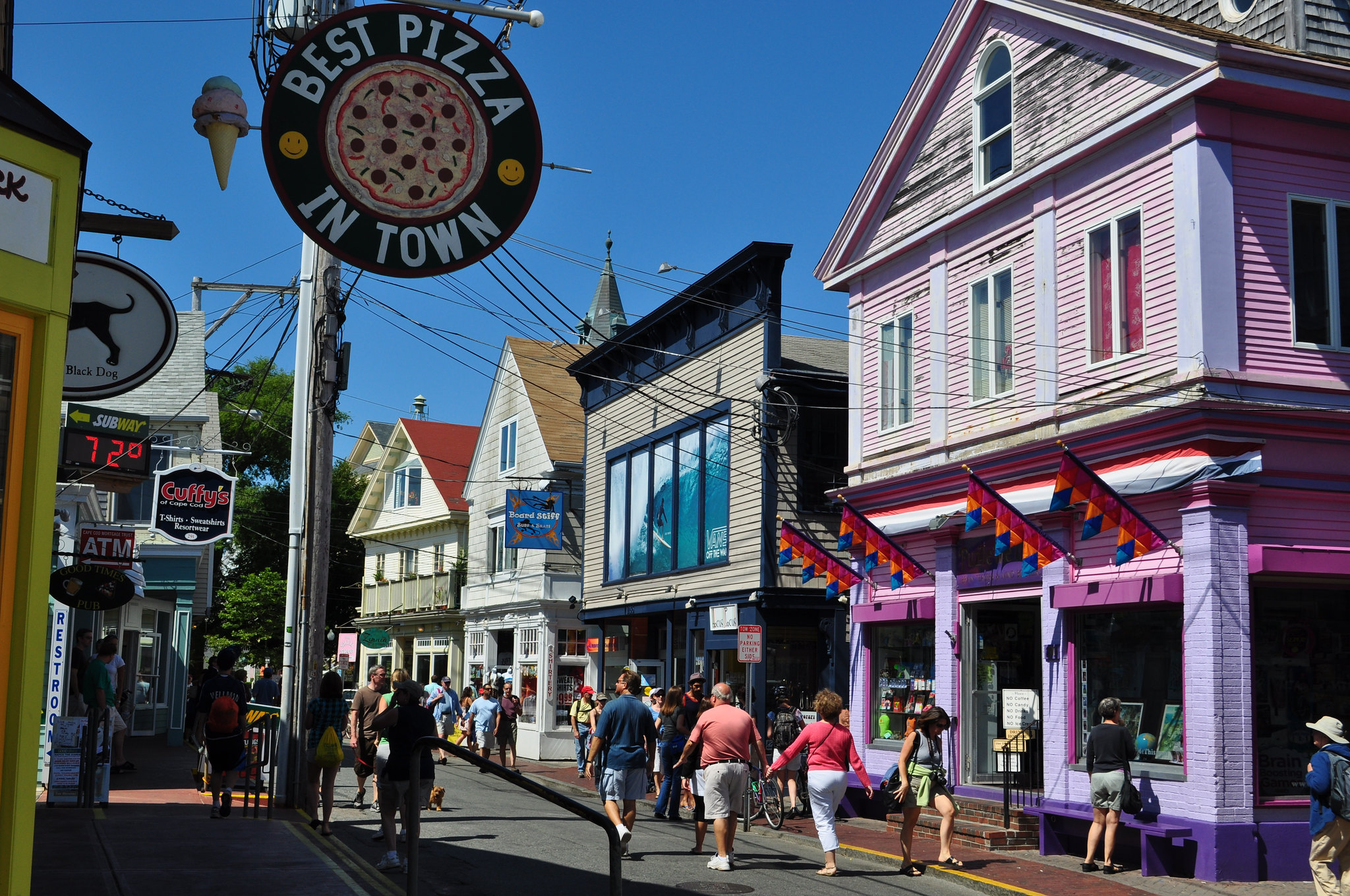 An ideal place for tourists. Discover plenty of shops, restaurants, souvenirs, bakeries, etc. on Commercial Street in Provincetown. The people here are also welcoming that you'd love visiting each and every store. If ever you're in Provincetown, spend an hour or even a day here.
Suggested Tour: Full-Day Provincetown Land and Sea Scenic Tour
3. Pilgrim Monument & Provincetown Museum
If you're ready to climb 175 stairs, then you should head here. That climb will all be worth it as you see a very beautiful view on top. The place is also rich in history. So don't miss the chance to climb this tallest all-granite structure in the U.S.
4. Herring Cove Beach
Another beach in Provincetown that is worth to visit. This is the perfect place for a family getaway in the summer season. There is a burger shack walk up with lots of outdoor seating. Visitors would really enjoy staying here.
5. Long Point
This is a fun walk to the lighthouse! Have a nice walk along the beach while collecting shells and sea glass. Of course, the spectacular view of the beach is a bonus. Who wouldn't want to have a nice afternoon in Long Point?
6. MacMillan Wharf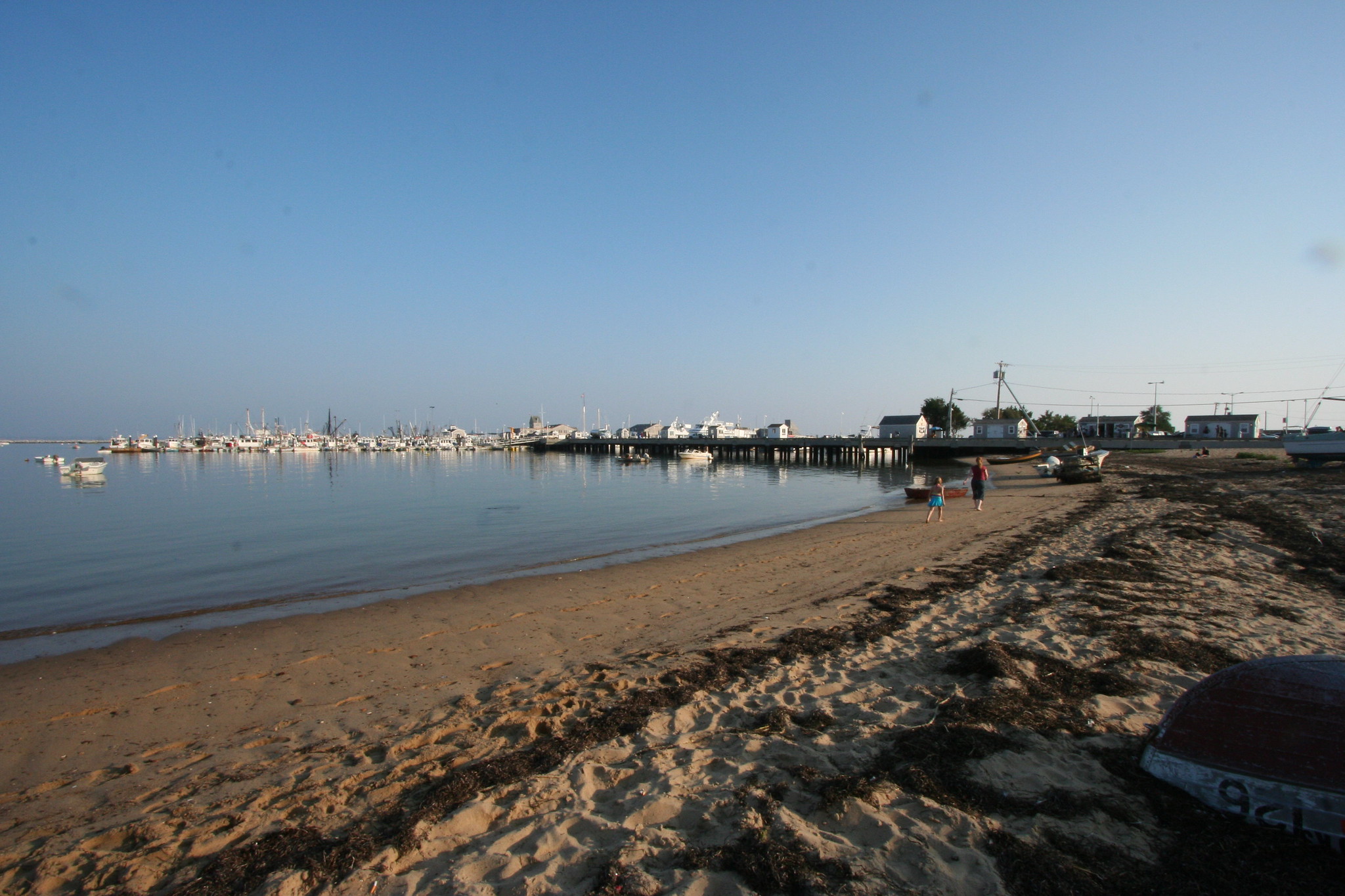 If you're the type who doesn't get bored of just walking and admiring the views, then head to MacMillan Wharf. Check out high-speed ferry and try to do their whale watching activity. You can do whale watching trips on large boats. There are also a few shops to visit wherein you can buy cute items as souvenirs. 
7. Cape Cod Provincelands Trail
Spice up your adrenaline rush in Cape Cod Provincelands Trail in Provincetown MA. Have a wonderful bike experience in the most scenic routes on the cape. During your journey, expect to encounter lots of hills. This trip may be challenging, especially for those who are not physically fit. 
Suggested Tour: Boston to Provincetown & Cape Cod High-Speed Ferry
8. Provincetown Library
This is an old public library in Provincetown, Massachusetts. It was built in 1874. A lot of great history compiled in just one place. The library itself is already gorgeous. At first glance, it may look like a church, but it's actually a library. When you're inside, you can have access to computers, and you can see lots of nice displays. Every floor has nice surprises for the visitors, from awesome books and great exhibits to nice views of the town. 
9. Province Lands Visitor Center
This is not just an ordinary visitor center. The location of Province Lands Visitor Center is also one of the reasons why you should go here. Look out to the dunes and observe land and sea through the terrace of the center. A visit here will be worth it because of all the information they have, plus a map to help you all throughout your trip. 
10. Race Point Lighthouse
You only need a bit of a trek to see one of the most amazing views in Provincetown MA. The beach, the lighthouse, everything here is just awesome. Spend a peaceful and lovely day here at Race Point Lighthouse.
11. Beech Forest
A nice way to escape the town. Beech Forest offers great hiking, biking, or walking. Either way, they're all easy to do as the forest has an easy trail. Enjoy breathtaking scenery with lush forest and ocean views. And don't forget to bring water!
12. Provincetown Town Recibidor
When you encounter Provincetown Town Recibidor, don't just walk by. Stop and explore what's inside. You will be surprised to see great pieces of art that were donated by regional artists. The building itself is also beautiful. This place deserves a visit.
13. Provincetown Art Association and Museum
PAAM has a great collection of both contemporary and historical art from the Provincetown Art Colony. Upon entering, you'll find five main galleries inside. You won't get bored touring the museum as there's always something inspiring and new to see. PAAm surely is a place in Provincetown that you shouldn't miss. 
14. Suzanne's Garden
A quiet spot to hang out and chill? Suzanne's Garden is waiting for you! This cute little garden in Provincetown offers the most serene feeling. Appreciate nature while sitting and looking at the views. Going here is free and open to the public so make sure to stop by.
15. Provincetown Causeway
A walk here at Provincetown Causeway can be very exciting, thrilling, and risky at the same time. Get to see stunning views of the ocean and birds along the way. However, if you decide to walk along with the causeway take extreme care. Wear appropriate shoes because the rocks can be slippery when wet. Also, look out for the tides, be alert all the time, and your visit here would be very célebre.
Things to do with 3 days in Provincetown, Massachusetts
Day 1 in Provincetown, Massachusetts
Province Lands Visitor Center – Get important information about Provincetown here at the Province Lands Visitor Center. Made for the visitors' convenience, this center will provide you all the answers and info about your P-town trip.
Long Point – Spend your afternoon in a calm way at Long Point. Watch the sunset, collect shells and sea glass, create great memories here on your first day of the trip.
Day 2 in Provincetown, Massachusetts
Race Point Beach – One of the most popular beaches in Provincetown, Race Point Beach is the place for a nice beach getaway!
Cape Cod Provincelands Trail – Spend the rest of the day biking along Cape Cod Provincelands Trail. See stunning views while you're on your way.
Day 3 in Provincetown, Massachusetts
Commercial Street – The recommended place to visit on your last day. Check out their stores, dine-in in their restaurants, and buy souvenirs or gifts. Everything that a tourist might need is here. 
Frequently Asked Questions about Provincetown, Massachusetts
1. Is it safe to travel to Provincetown, Massachusetts?
If we look at the national promedio, the crime rate in Provincetown is a bit higher compared to other cities. But of course, going here won't be of any problem as there's still a small chance of being a victim. However, it is advisable to be vigilant all the time while wandering around the city.
2. When is the best time to visit Provincetown, Massachusetts?
If you want to fully enjoy your trip, it is recommended to travel between May and October. During these months, a lot of attractions are open because there are plenty of visitors at this time. But if you don't like to travel during the peak season, Spring or Fall are the best seasons. Nice weather and most areas are not crowded. 
3. How to get to Provincetown, Massachusetts?
Going to Ptown, MA would take finta some time. You need a connecting flight going there. The main airport in Ptown is the Provincetown Muni Airport. Almost all flights fly straight to Boston for a stopover before flying directly to Provincetown. Just check Skyscanner for the available flights. 

Are you on Pinterest? Pin these!

About the Writer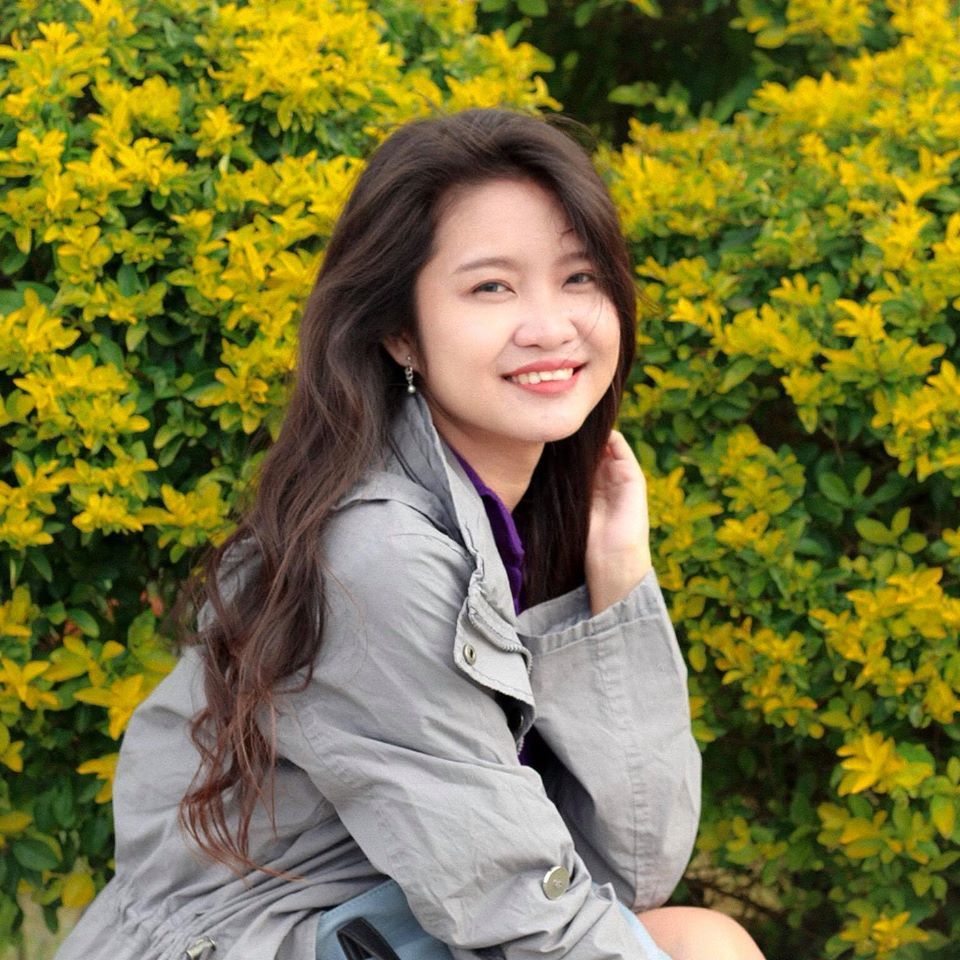 Hi there! I'm Fatima. My first major travel was in 2016 in the beautiful city of Cebu. After that, I got interested in traveling. Now I enjoy learning languages and other country's cultures. My goal is to visit at least one country each year and to share my experiences with other people through writing or blogging. Witness my journey by following me on Instagram.