I'm sharing fitness favorites – from cozy layers and leggings to soft sports bras and beanies – that I'm loving for fall and winter.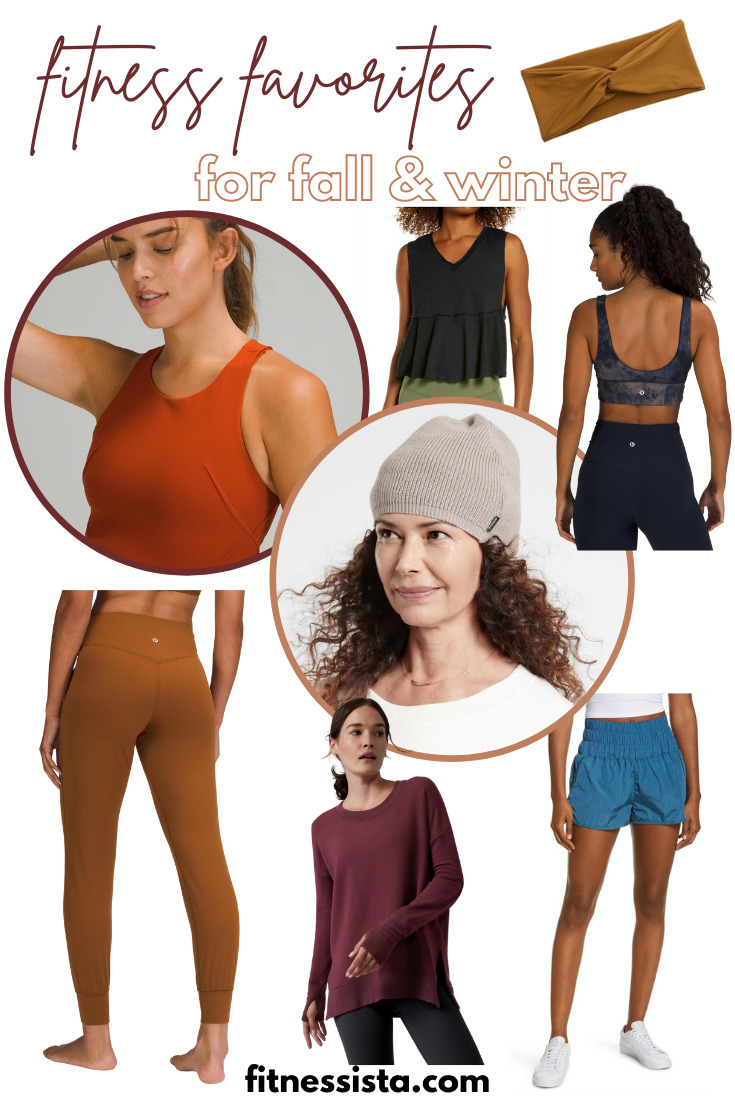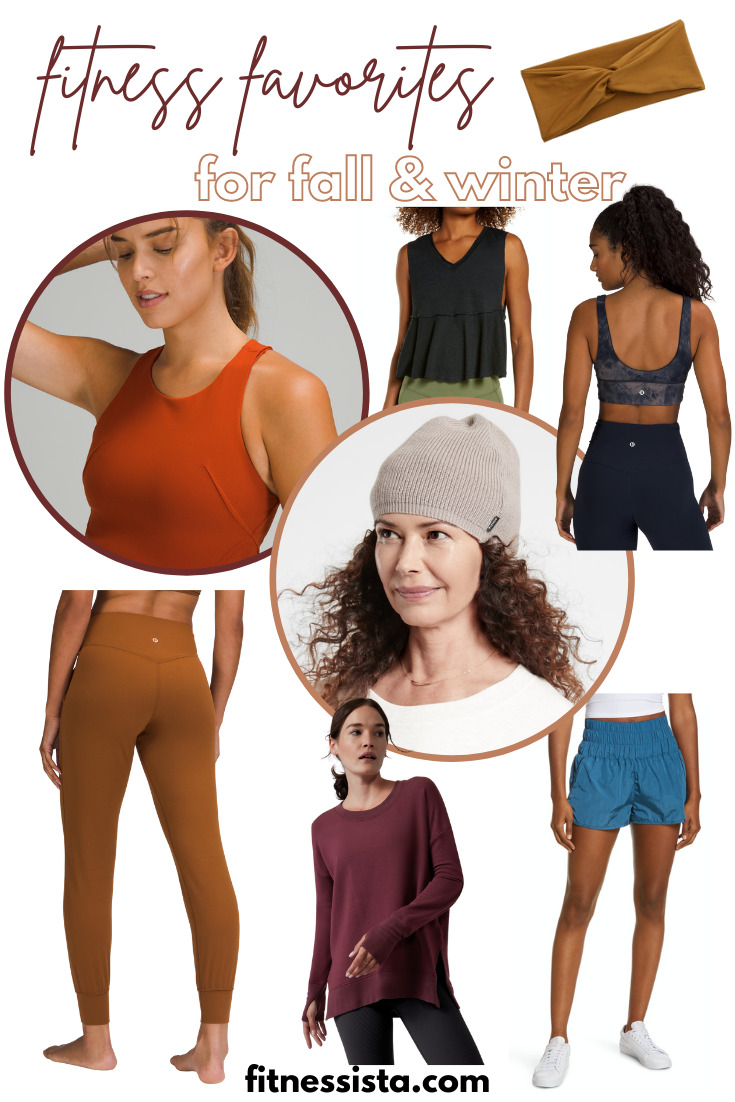 With fall in full swing and winter not far off, I've switched out my summer shorts and breezy tanks in all the bright colors for some of my favorite layers and leggings! If you've been wanting to revamp your fitness attire and gear for the cooler months ahead (it's jogger season!), I'm sharing some fitness favorites that I am loving lately. I am really into the rusty brown color palette that's trending!
Whether you're doing at home workouts, or back to hitting the gym, these comfy finds will help you feel good no matter how you're moving.
Fitness Favorites For Fall & Winter
Lululemon Invigorate Training Tank Top in Aztec Brick – The ideal cropped tank for weight training or Peloton rides. Adding a couple to my shopping cart now!
Lululemon Align Joggers in Copper Brown – Obsessing over this copper brown color and Align is one of my favorite fitness fabrics. It's the softest and wears well for a long time.
Lululemon Align Reversible Bra – Cute tie dye sports bra for my fellow smaller chested friends. I have two of these and love them.
Athleta Coaster Luxe Sweatshirt – I've heard great things about this Athleta sweater. You can definitely dress it up or down and it's the perfect layer to throw on after yoga.
Athleta Kinetic Beanie – Versatile beanie to keep warm on winter walks!
Century Leggings 2.0 – I have these and get compliments every time I wear them. (Also, can leopard never go out of style, please?) You can use my code GINAHAR for 15% off your Carbon38 order over $100.
These short-sleeve tees are my fave (also from Carbon!). I wear them constantly to train clients and they're cute with leggings and a sweater tied around your waist.
Free People The Way Home Shorts – I've been eyeing these popular shorts for a while and might snag a pair. They come in a million colors, have a flattering high rise and would be perfect for fall hiking in Arizona.
Free People Full Hearts Tank – I like the details of this flowy, almost peplum like, tank with a V-neck.
Aerie Twist Headband – Cute accessory to keep the hairs from going wild during a sweat sesh.
Where do you get most of your fitness gear these days? Any faves you've found lately? Hope you have a great day and I'll see you soon!
xo
Gina