Hey hey! How is it Friday already?! I'm not complaining that the week went by quickly, because I'm definitely looking forward to a low-key weekend. Sleeping in each Saturday feels like a magical gift. 😉 We're going to apple picking (necessary) and I'm putting the finishing touches on the new Fit Team membership site. Access opens next Wednesday and I'm SO PUMPED to share this with you!! Pop it in your calendar if you've been wanting to join us, and I'll be posting details here on the blog Wednesday morning and sending an email to Wait List friends Tuesday night.
I'd love to hear what you have going on this weekend! Any fall activities planned? Any awesome pumpkin recipes you've tried lately?
It's time for the weekly Friday Faves party. This is where I share some of my favorite finds from the week and around the web. I love hearing about your faves, too, so please shout out something you read, ate, wore, or watched this week in the comments section!
Random: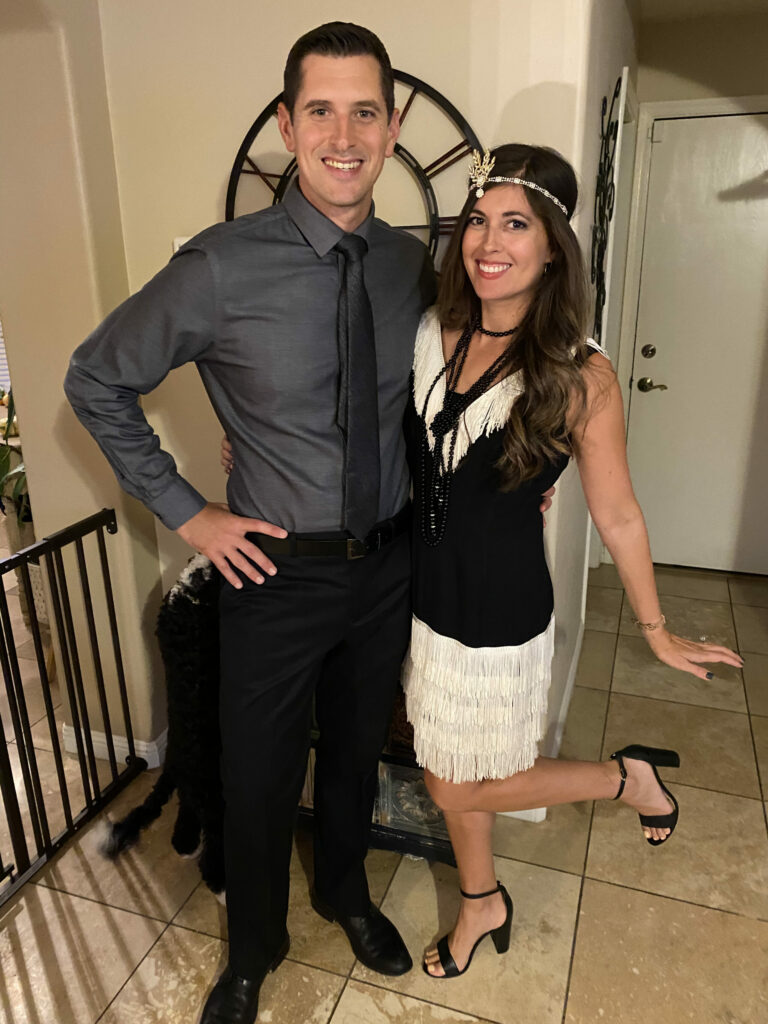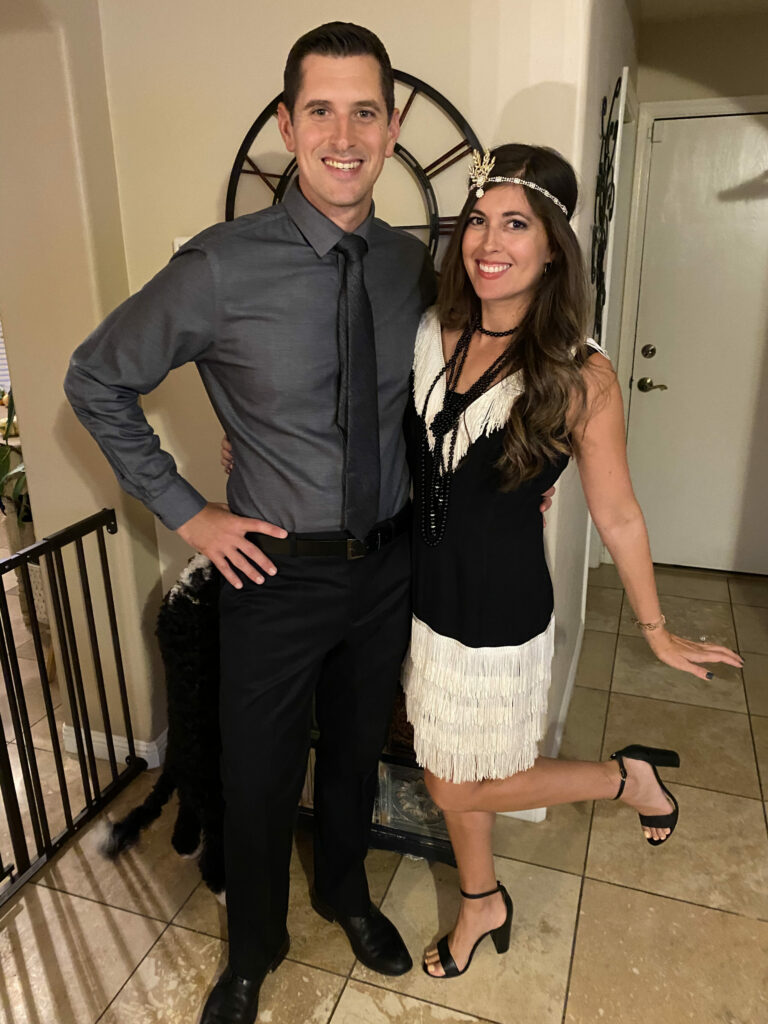 The Pilot and I went to a 1920s-themed auction for the girls' school and it was such.a.blast. We transferred over to this school before Rona hit and have yet to have a *común* school experience here. Even so, we've been able to meet such wonderful friends and we're so thankful for the amazing families we've met. This was the first true school community event we were able to have over the past two years, so it was an exciting night!! It was the perfect evening – a live band, auction, casino, great drinks, and fun hanging out with everyone.
Good eats + fitness:
We went to a new-to-us poke bowl place and it was RIDICULOUS. The girls' love for poke bowls never ceases to make me smile – they love foods that I didn't try for the first time until I was in my 20s – and it's a build-your-own bowl situation. They have so many different proteins, toppings, and sauces. I couldn't help but add all.the.things. My bowl had half rice, half salad greens, tuna, salmon, edamame, avocado, seaweed, cucumber, crunchy jalapeño, carrots, and lots of pickled ginger. It was everything. The girls already requested to go back this weekend. 🙂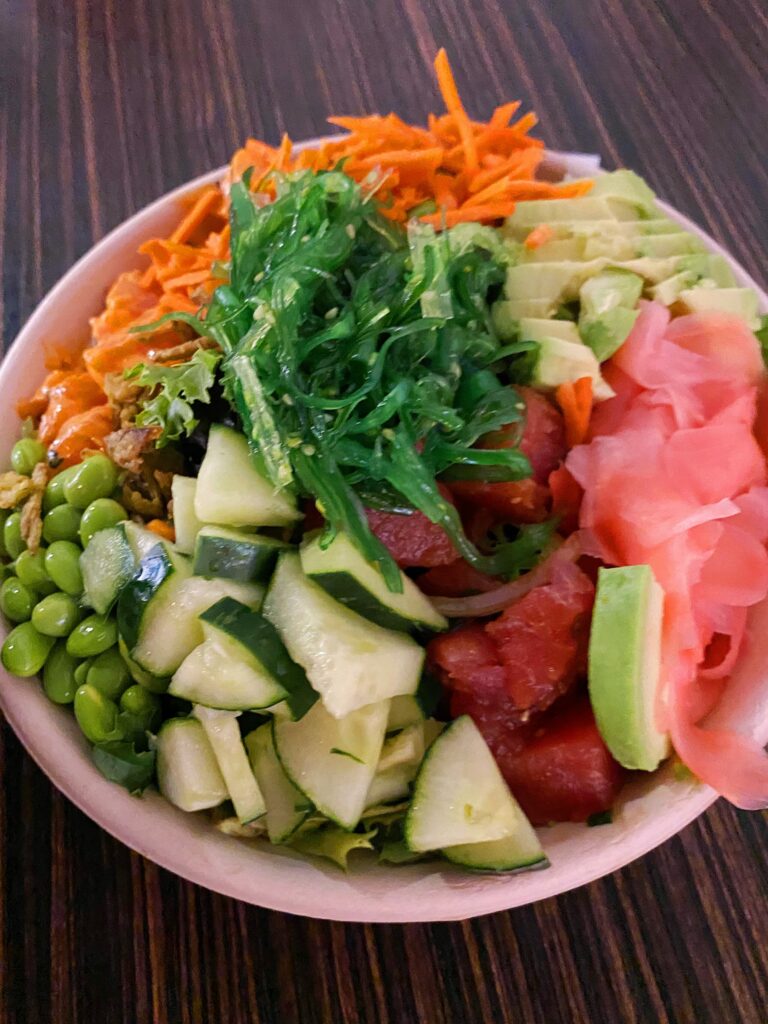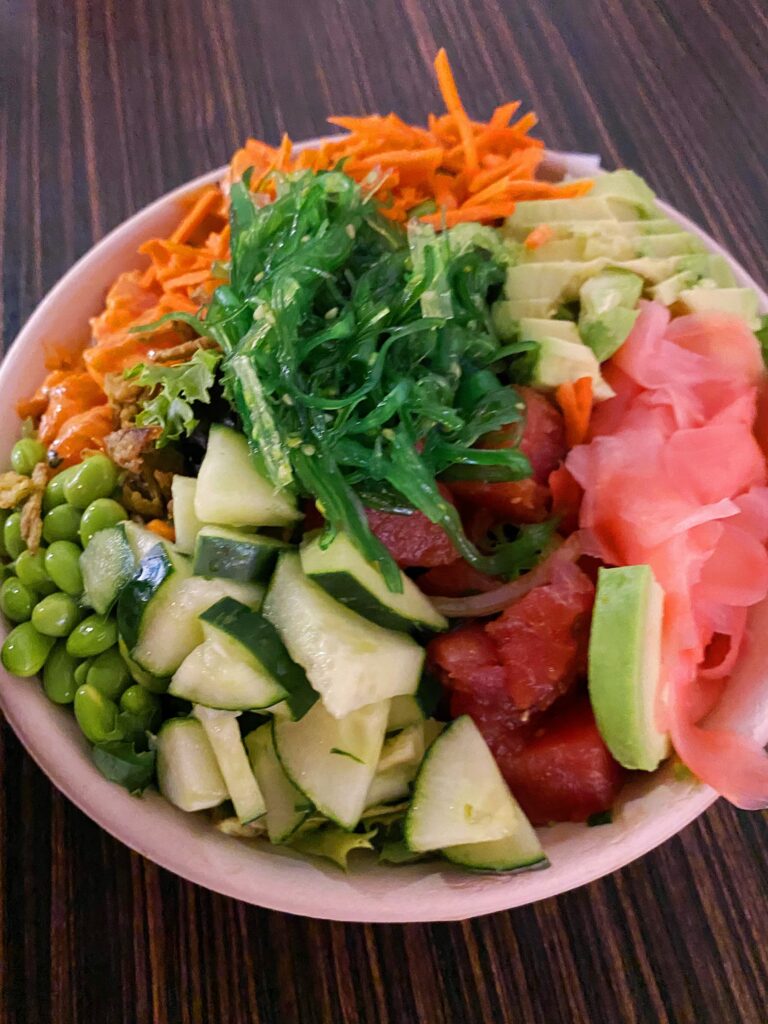 Veggies are growing like ccrrraaazzyyy. I'm so pumped about our little garden situation that has managed to thrive despite the heat. I'm going to plant some fall/winter veggies, but the ones we have right now are going strong: tomatoes, arugula, chard, mint, onions, carrots, beets, eggplant, and so many cucumbers. Every morning, I'm shocked to see how many cucumbers have popped up overnight!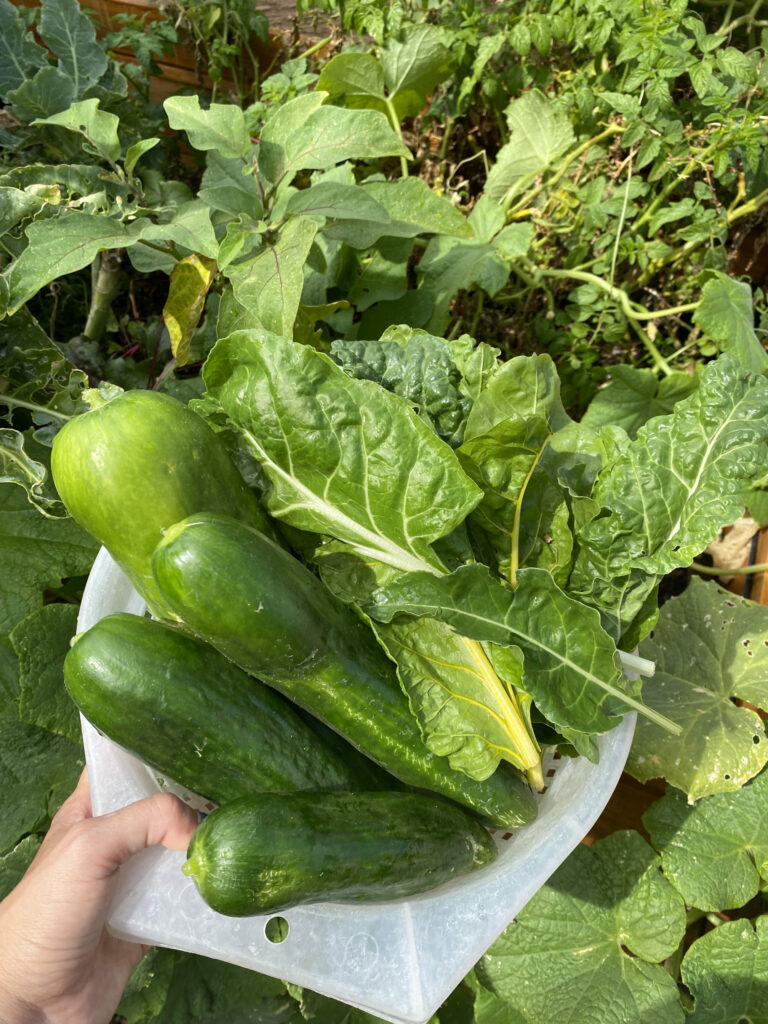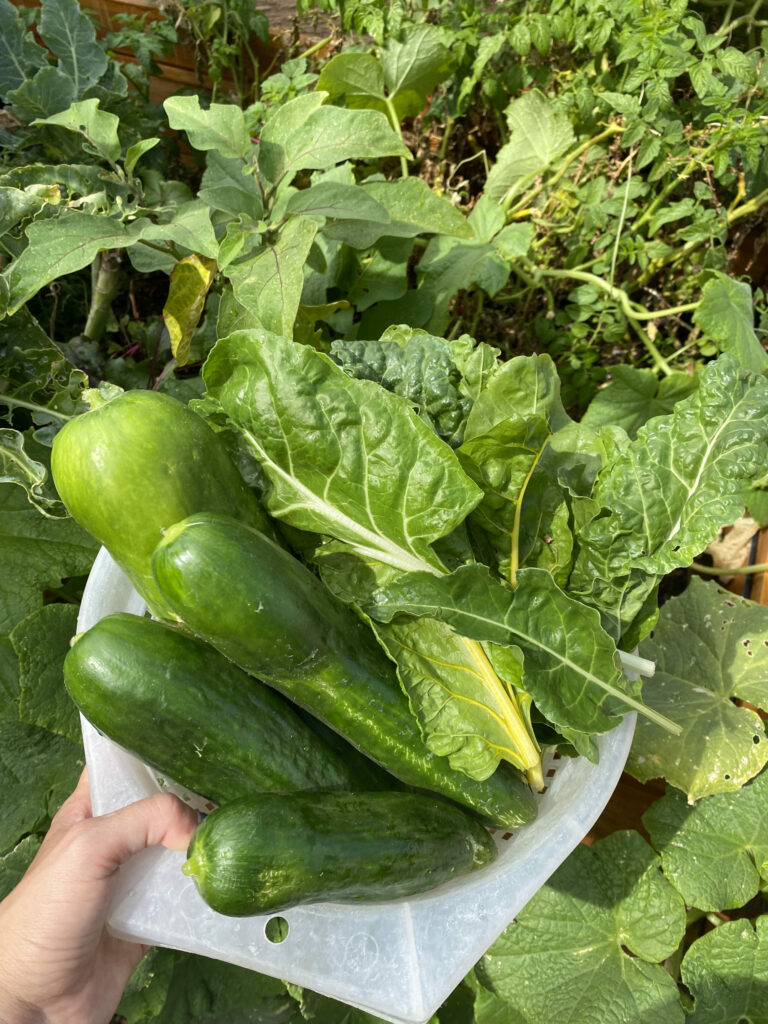 I'm going to try and pickle some this weekend… we'll see how it goes.
Trying recipes from Cook Merienda Dinner Fix. We had one of the beef meal duos this week and it was fantastic. The first one was loaded bacon avocado burgers with sweet potato fries (everyone loved this one!) and the second meal was a Greek-style beef hash with potatoes, meat patties, tomatoes, cucumber, kalamata olives, feta, and tzatziki sauce. Having some new cookbooks has made meal planning much more fun.
If you're looking for a make-ahead pumpkin recipe, try this oatmeal bake! It's one of our very faves and I'm going to make a batch to enjoy for quick breakfasts next week.
Fashion + beauty:
Beautycounter holiday is heeeeeere! There are so many cute fall sets right now with some of our bestselling products.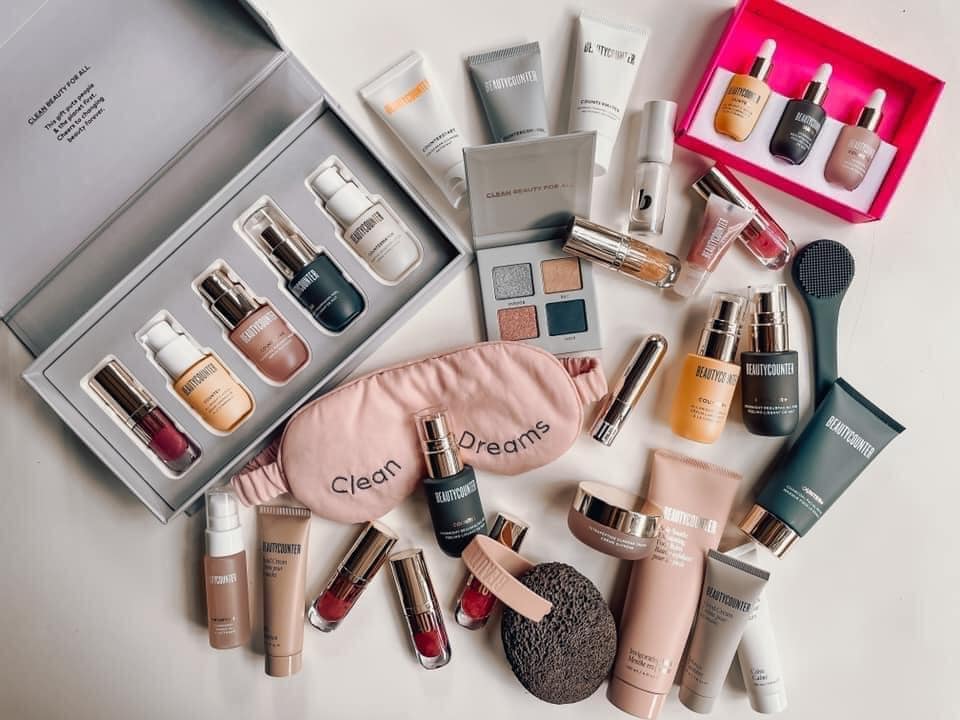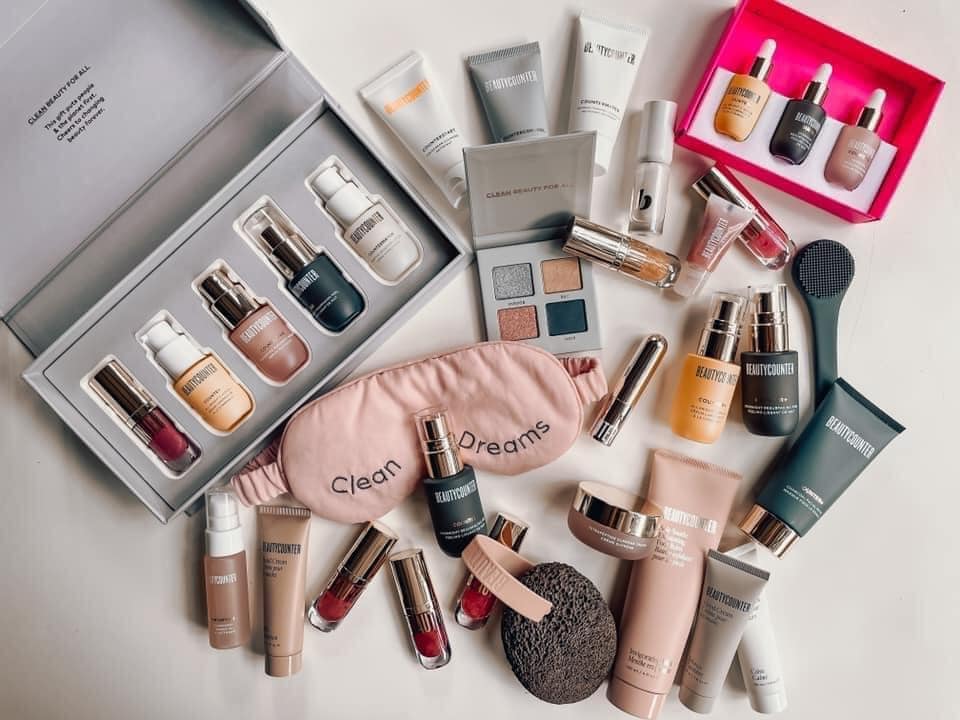 My top picks:
This set combines three of my very favorite products: the All Bright C serum, the Overnight Peel, and the Countertime Serum. If you've been wanting to try these, it's the perfect small size to try them out, or you can break apart to add to gifts.
I'm OBSESSED with our lip glosses. They use natural vanilla and are smooth, not sticky. They also have the perfect amount of shine and subtle shimmer. I love breaking these apart to share with friends or to send to clients. Check them out here!
I always put our hand creams in my purse and the girls' backpacks for the colder months. They smell beautiful and are super hydrating. Check them out here!
The bestselling overnight peel, my go-to night moisturizer (Countertime Supreme Cream!) and the cutest sleep mask (made from cupro, a silk alternative). Get this one for yourself. 🙂
Don't forget, it's FREE shipping all month on orders over $50! If you use the code CLEANFORALL20 (some exceptions), you'll also get 20% off. Check it out here!
This dress came in my last Nuuly shipment – I didn't persiana it in time and got charged, so I got another shipment – and I ended up wearing it like 4 times.
I've been wearing this jean jacket constantly – it's an easy layer piece (or you can tie it around your waist) and it's a great price for a good-quality jean jacket.
Read, watch, listen:
What crowdpleasing recipes do you know?
Loved this post and perspective on how fitness priorities change after babies.
8 clinically-proven ways to strengthen your immune system.
How to really live in the moment.
Happy Friday, friends!
xo
Gina