Hey hey! Happy Friday! How was the week? I hope you had a great one! It was a bit of blur over here: tons of podcast recording, getting new Fit Team plans ready (they go out next week!), and prepping for party weekend. We have Trunk or Treat tonight, the Pilot's birthday on Sunday, and P's birthday party…. it's going to be a festive and wild weekend. I hope you have a wonderful one, too.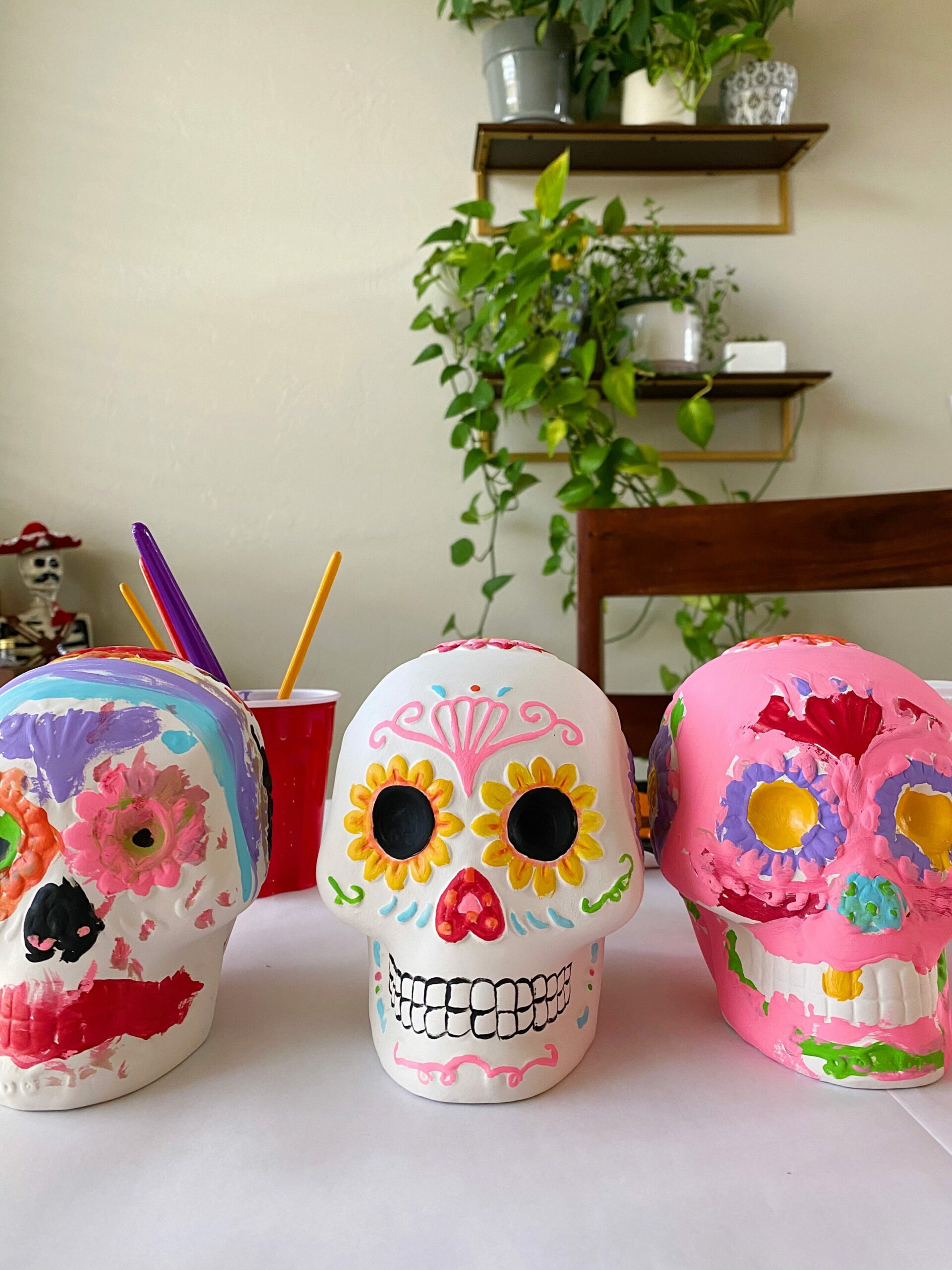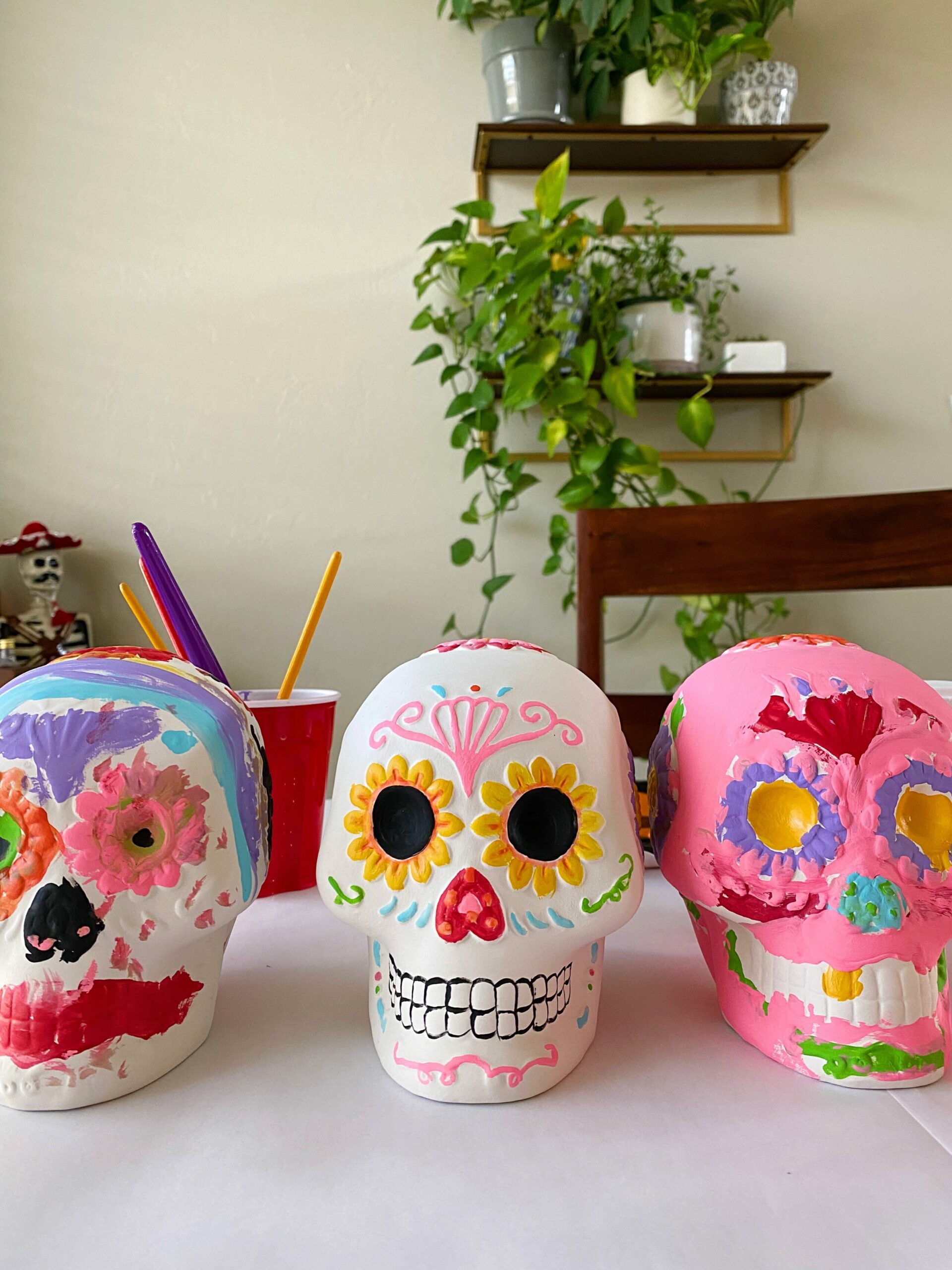 (Painted these skulls with the girls last weekend)
Maisey, the unofficial soccer mascot: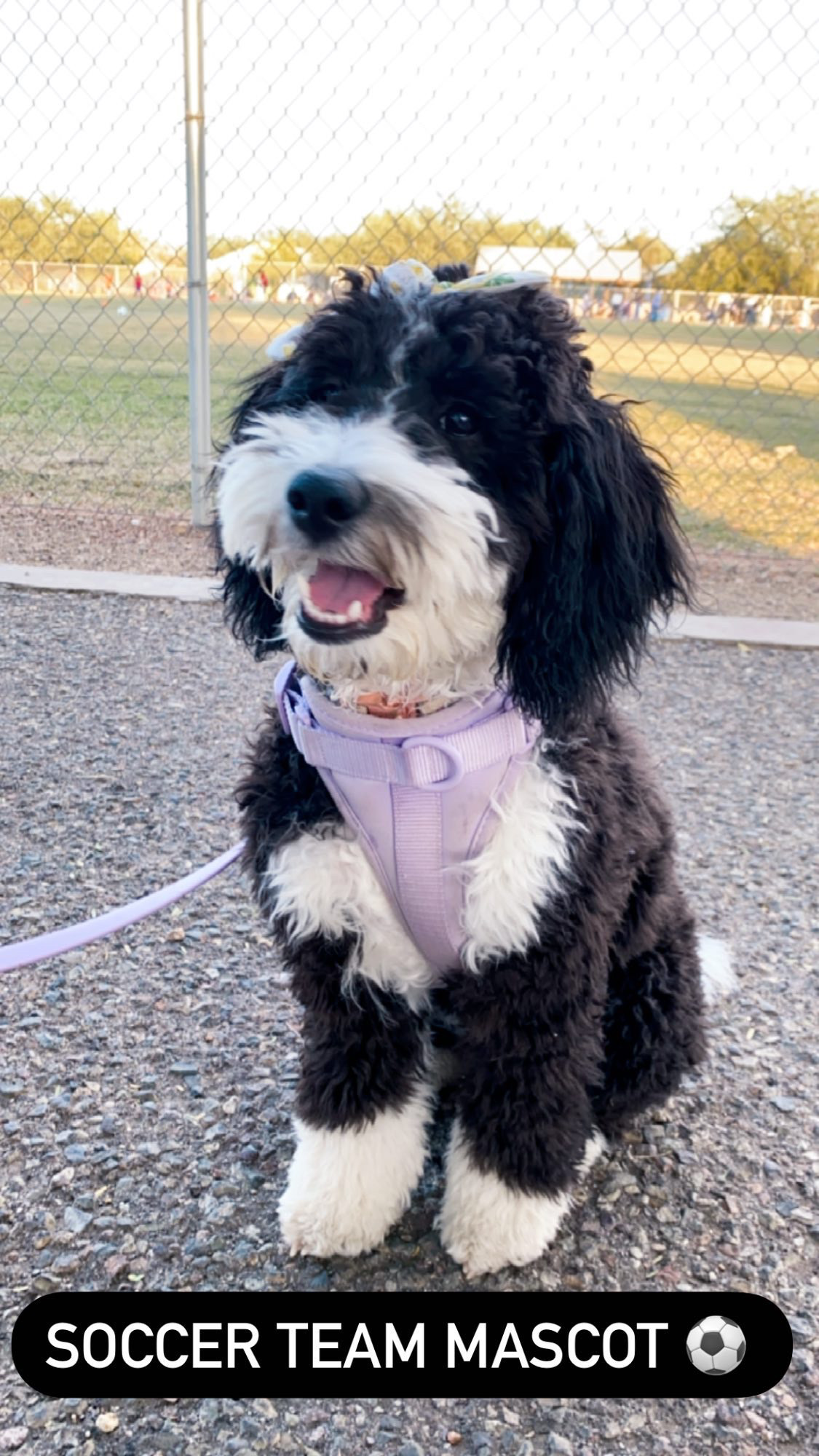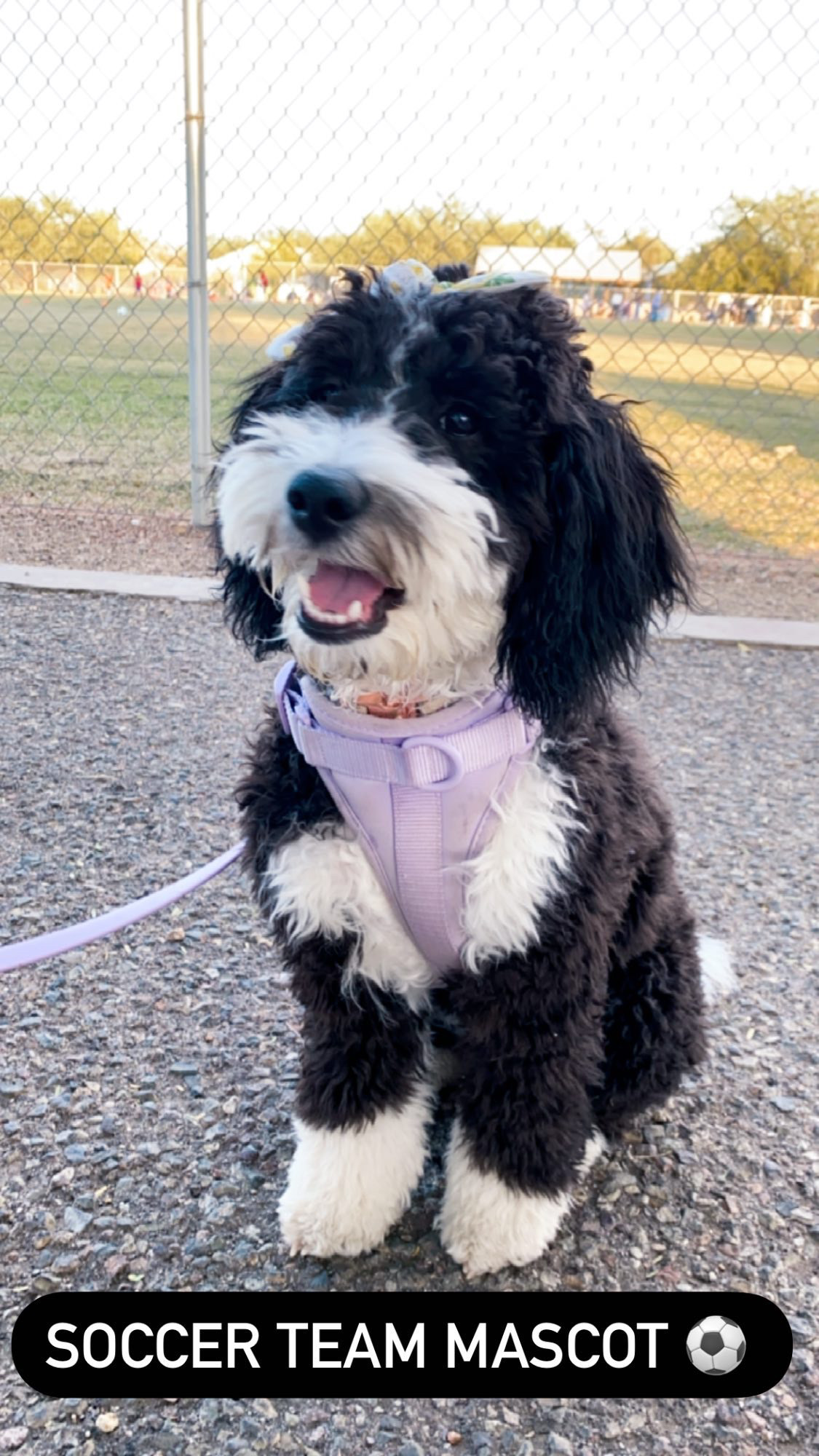 It's time for the weekly Friday Faves party! This is where I share some faves from the week and around the web.  I always love hearing about your faves, too, so please shout out something you're loving in the comments section below 🙂
Read, watch, listen:
I love the idea of a restaurant surprise.
Check out this week's podcast interview here!
The paradox of "less is more" and how it can improve your life.
Great list of productivity tips.
Fitness + good eats:
Making a batch of this pumpkin oatmeal bake for easy breakfasts next week
LOVE this twist tie top from Carbon38 and wear it all the time. Code GINAHAR gets you 15% off orders over $100.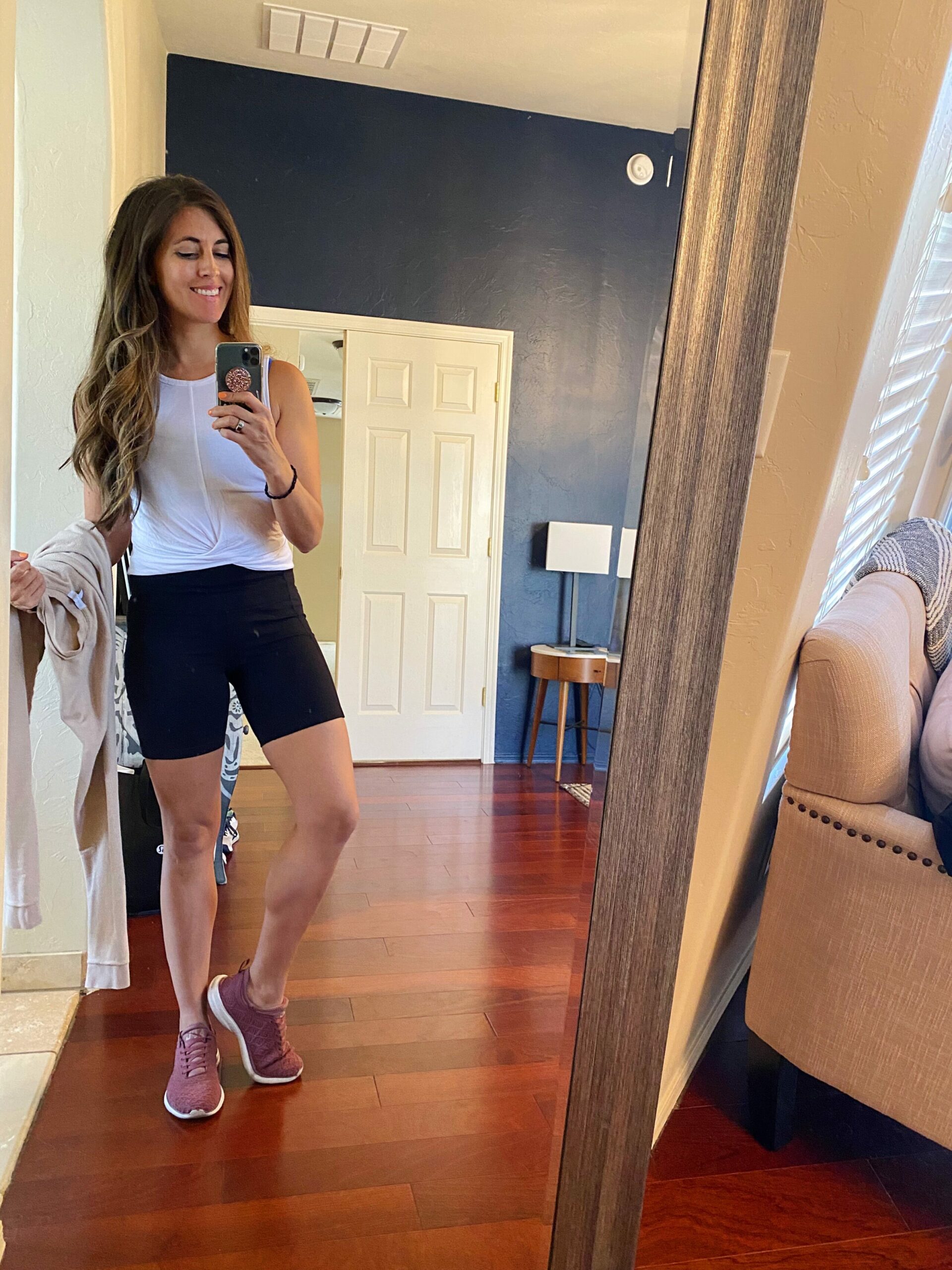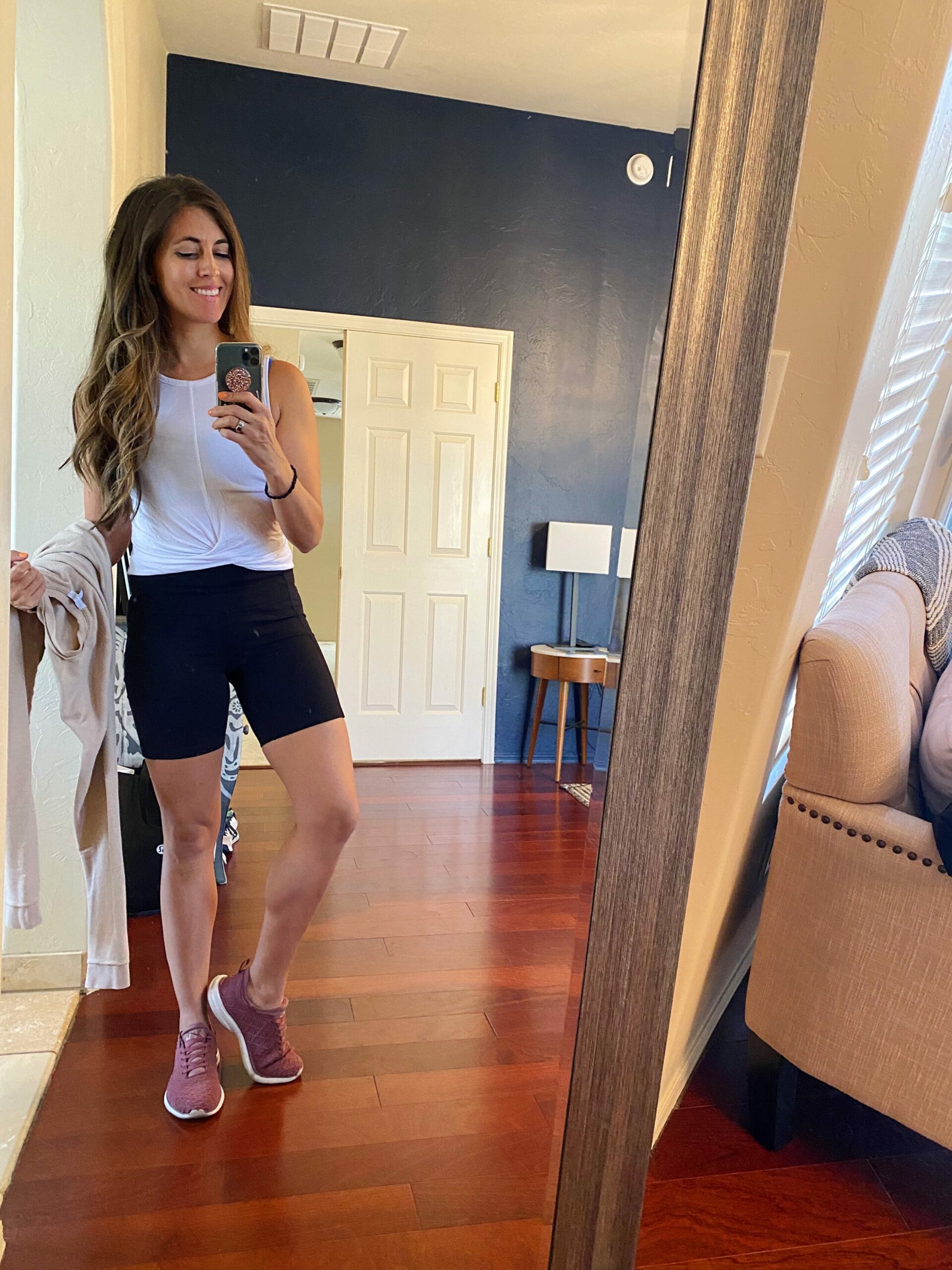 Apple crisp with oatmeal topping
This my go-to chicken tortilla soup recipe
Fashion + beauty:
Omggggggg friends. One of my favorite companies, HigherDOSE (they make my beloved sauna blanket) just released a red light face mask. I've been on the fence about investing in one and have been reading reviews, but decided to wait. I'm glad I did because as soon as I saw that they had released one, I knew it would be the winner. The price is significantly lower than other brands I've checked out, and it has all of the same benefits. It includes red and near-infrared lights that can help to boost mood, collagen production, skin healing, and can help to reduce wrinkles and sun spots. Bonus: it's cordless!! You can put it on and walk around like a creeper lol. Just in time for Halloween! Check it out here 🙂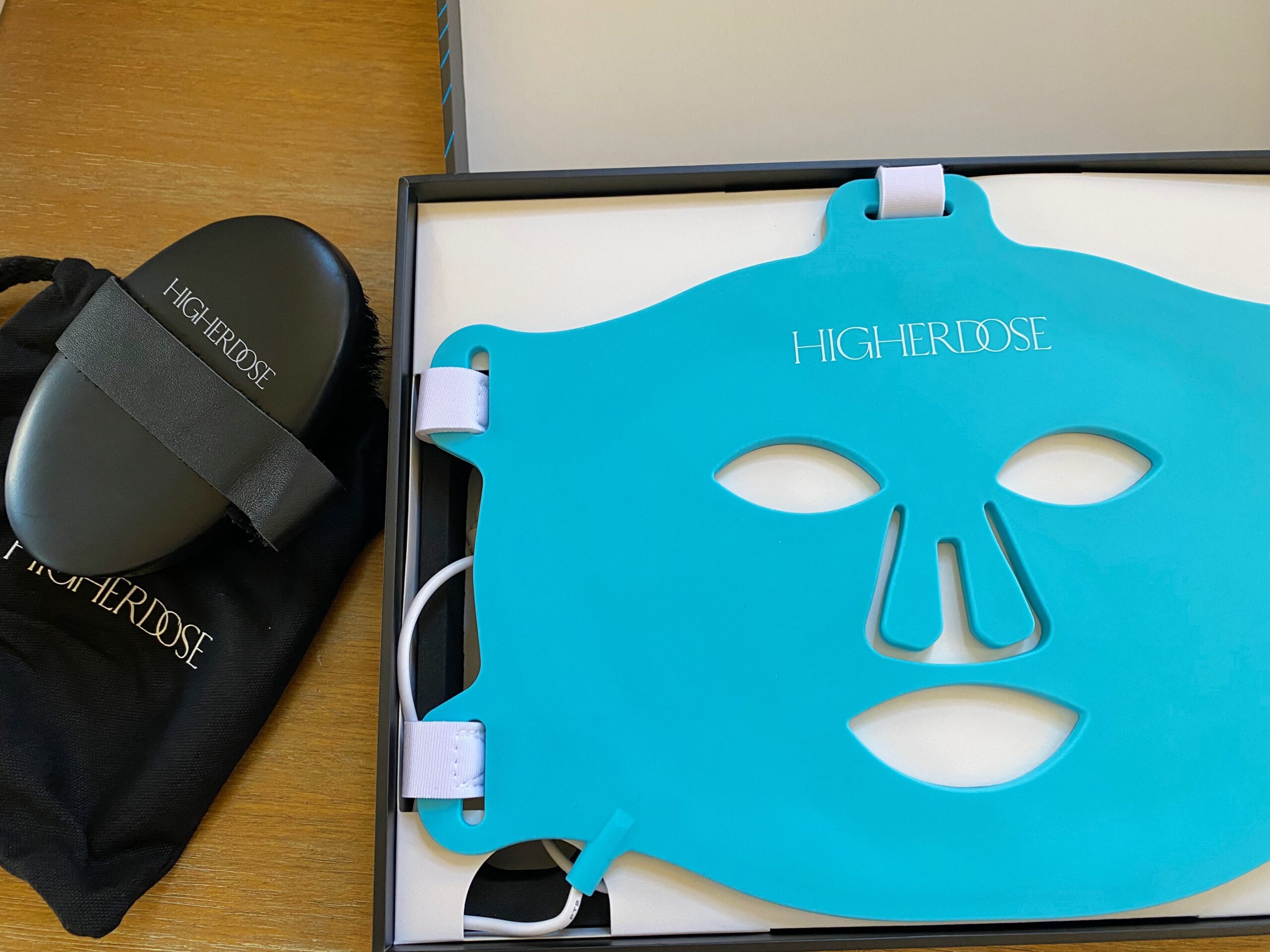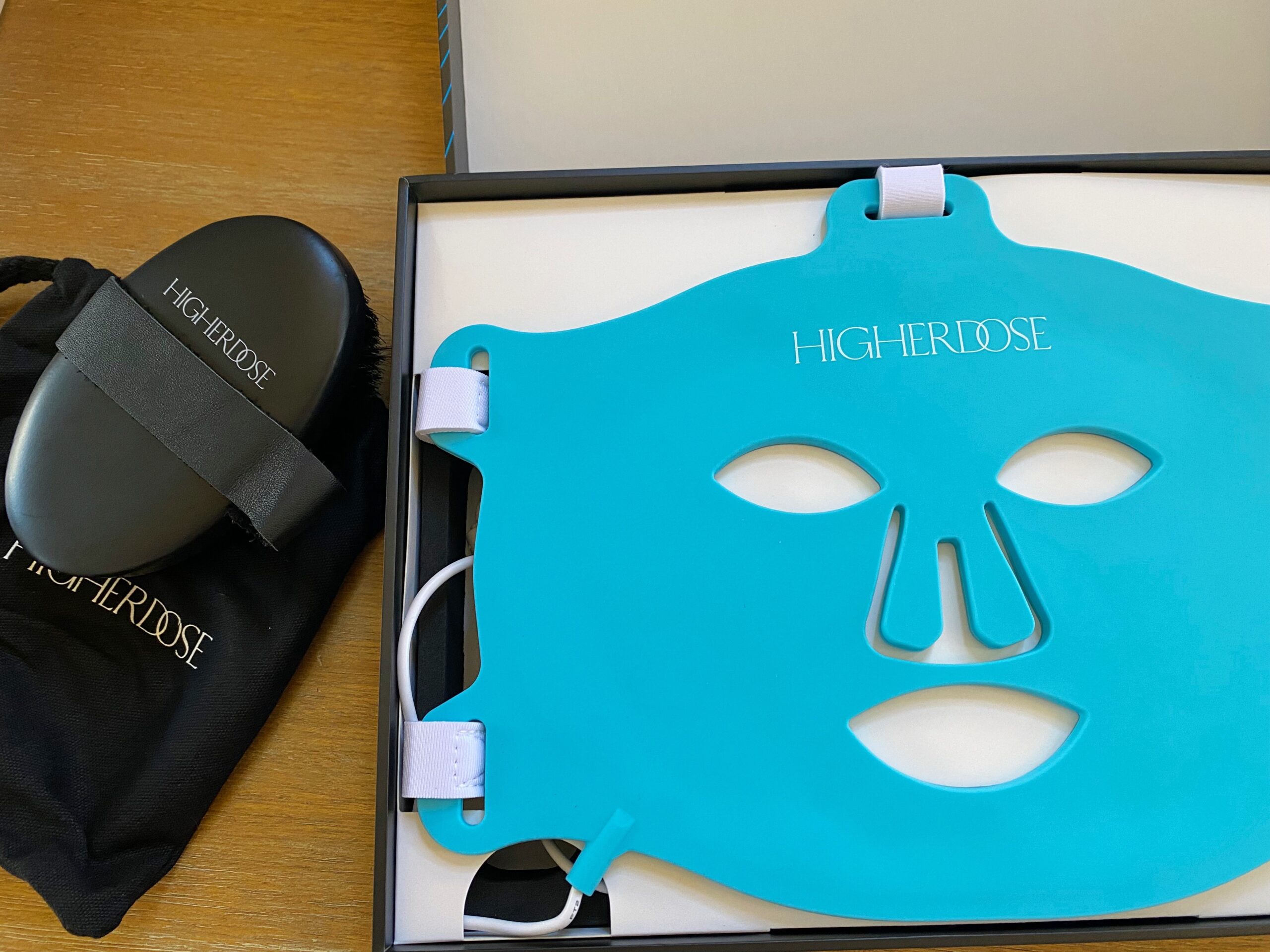 Beautycounter is 20% off for new clients (code CLEANFORALL20 and email address not associated with a previous order) and holiday sets are included!
Some of my top picks: 
Mini lip gloss set (love breaking these apart for stocking stuffers and little gifts for Liv's friends), Clean Dreams (comes with the cutest sleep mask), Mini Must-haves, Good Scents Hand Cream trio (another one you can break apart, and love having these in my purse and the car for the colder season), Best in Clean Heroes (mini versions of our bestsellers! A great way to try out the brand if you're new).
Happy Friday, friends!
xo
Gina