Hi friends! Happy Friday and Happy Halloweekend 🙂 What do you have going on? I'm so excited for this weekend. The girls have a costume parade at their school, we're carving pumpkins and have Trunk or Treat on Saturday, I'm teaching a barre class and a live Fit Team workout, and Sunday night, we're taking the crew trick-or-treating with my dad and stepmom. I hope you have a fun weekend ahead, too!
We had Trunk or Treat at the squadron last weekend, so it was fun to walk around and see all of the different trunks (some were so elaborate! My favorite was the one offering margaritas to the adults) and the kids spent the evening living their best sugar-buzzed lives. Liv wore her dead bride costume and P wore a giraffe costume we've had for years. Her verdadero costume this year is a sparkly witch – it's the first year their costumes have ventured more on the scary side than cute side.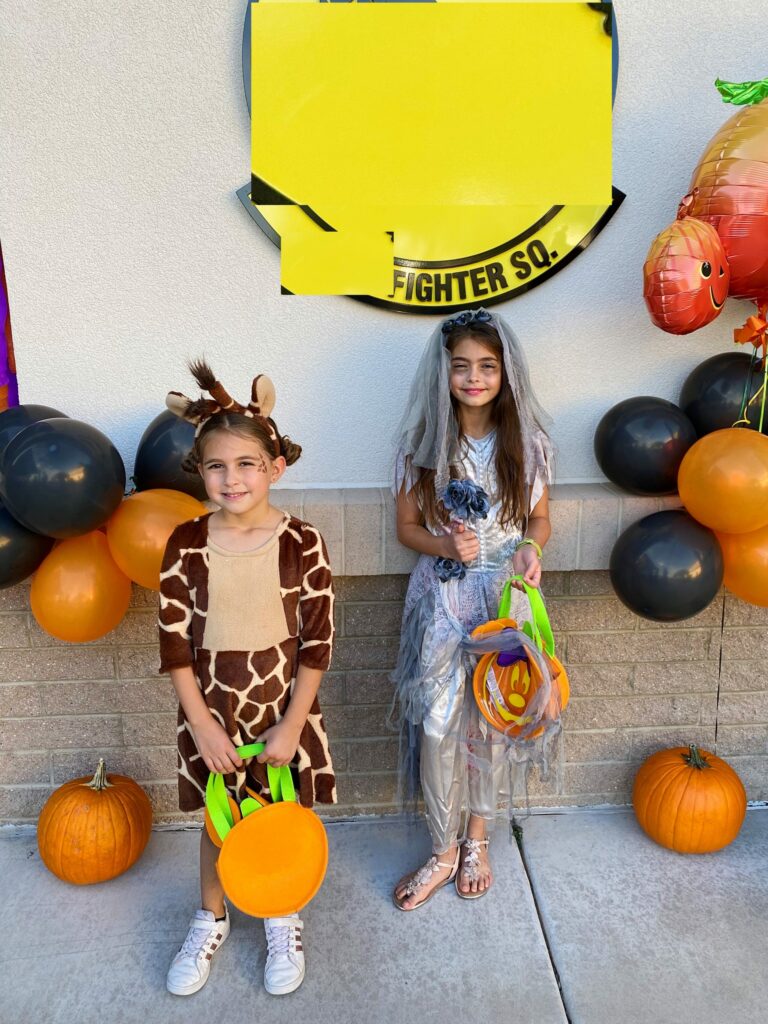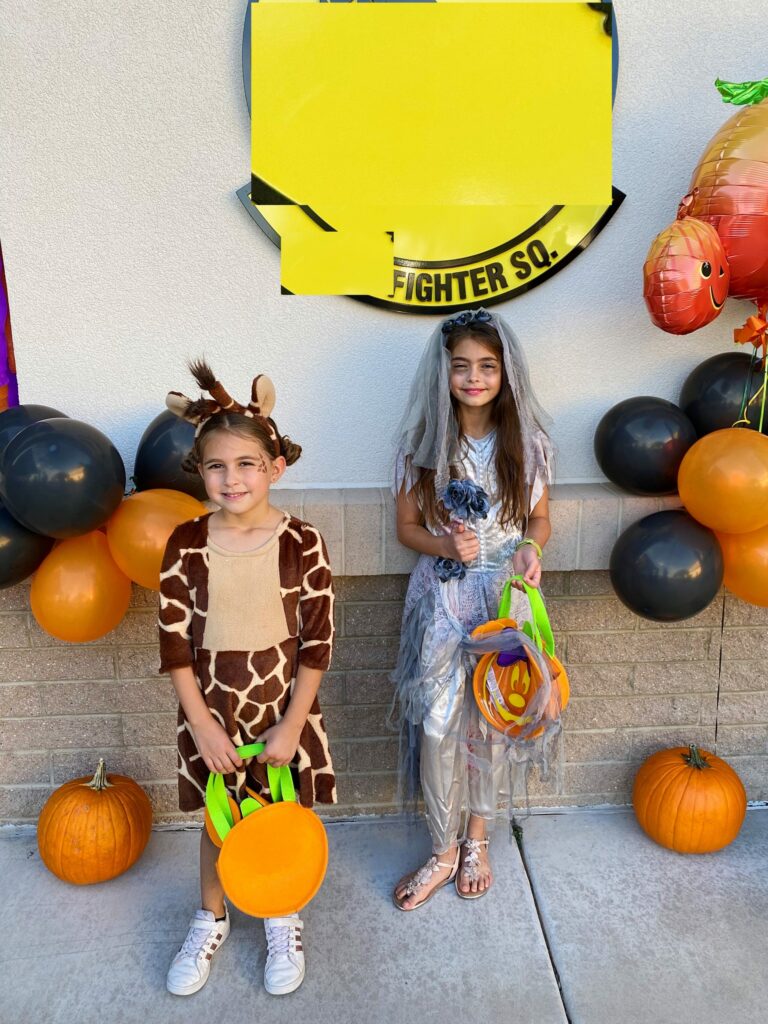 Necessary picture with the squadron bar warthog: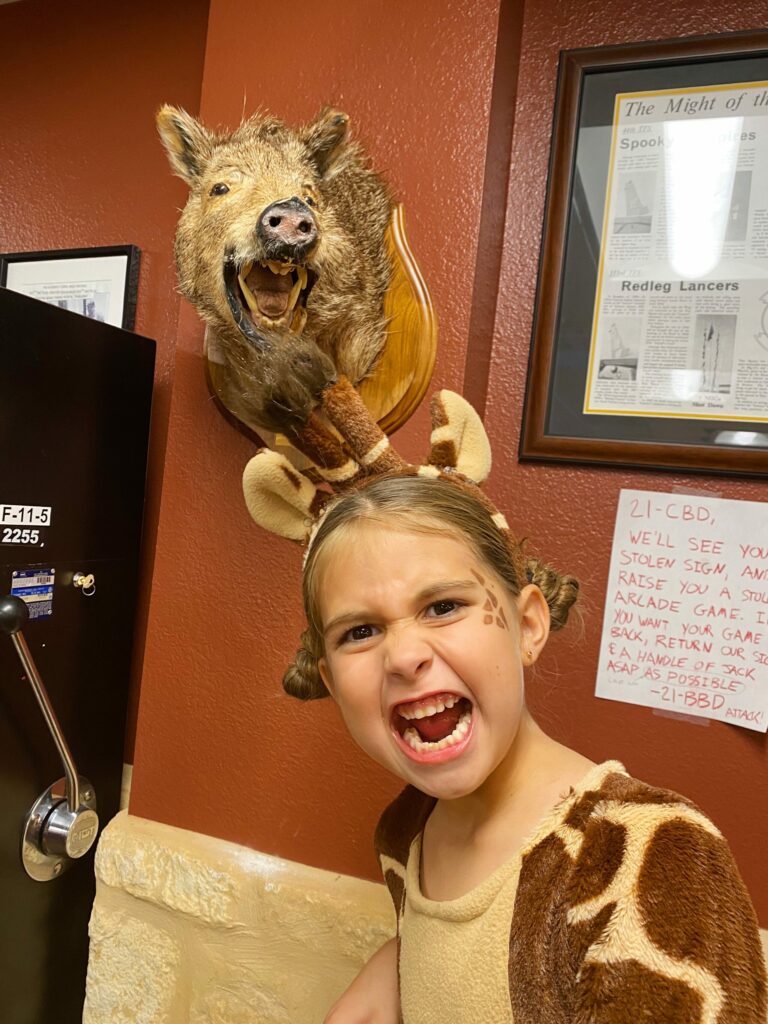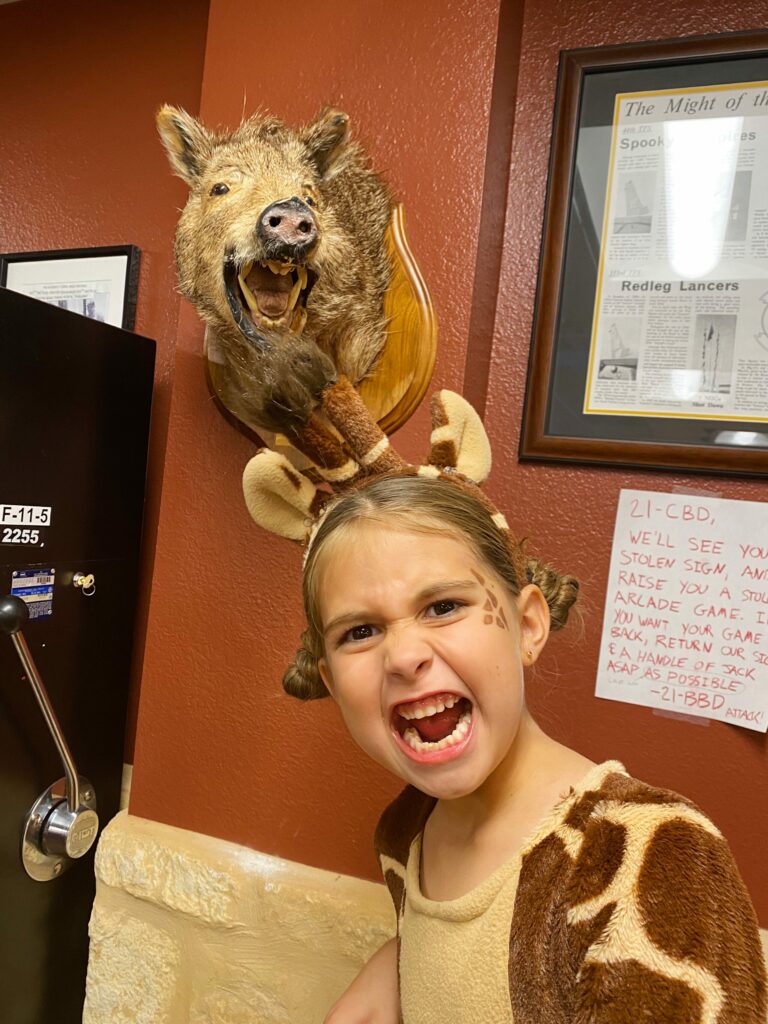 Stay tuned for a pic of the guinea pigs in their costumes on Instagram stories, and of course, Maisey and Caro.They've become the cutest little friends. As the mornings have gotten colder, I've found the two snuggled up together on the couch. Pretty fascinante.
Some pics from the Pilot's bday celebration:
We had the fam over and some friends for dinner and drinks later Sunday night after P's party.
The appetizer spread: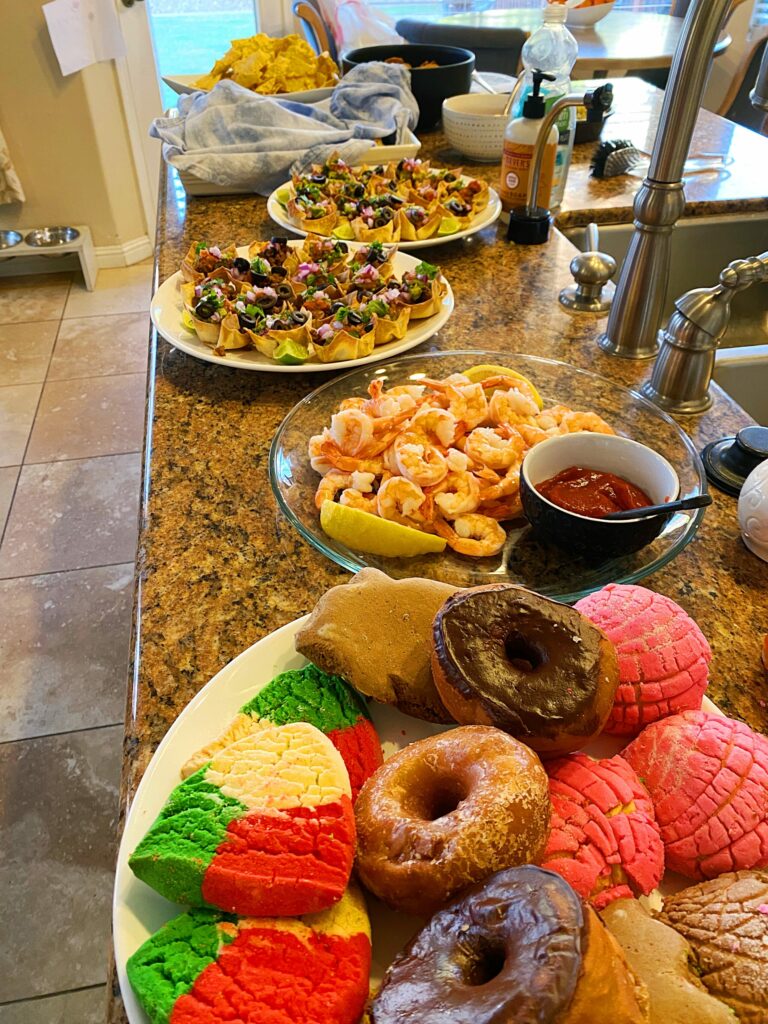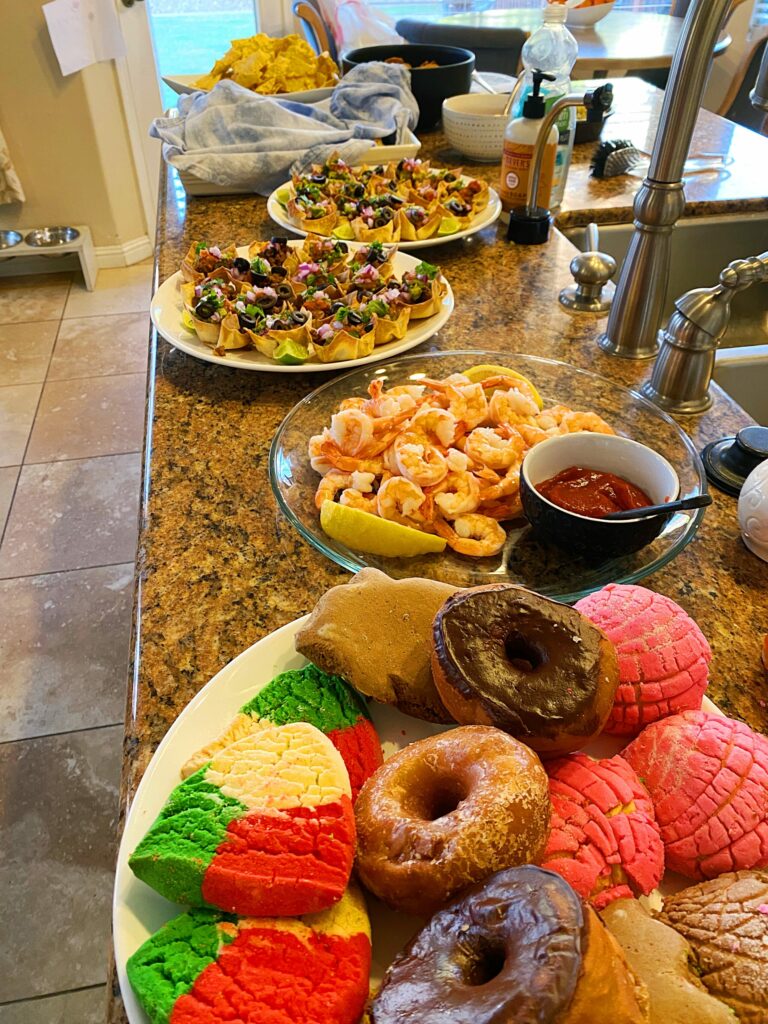 (Shrimp cocktail, Mexican pastries, artichoke dip and crackers, chips and salsa)
Plus these cute mini taco salad bites! (I based this off a few I found on Pinterest and just used baked wonton wrappers in muffin tins, seasoned ground beef, guacamole, salsa, chopped red onions, olives, and cilantro)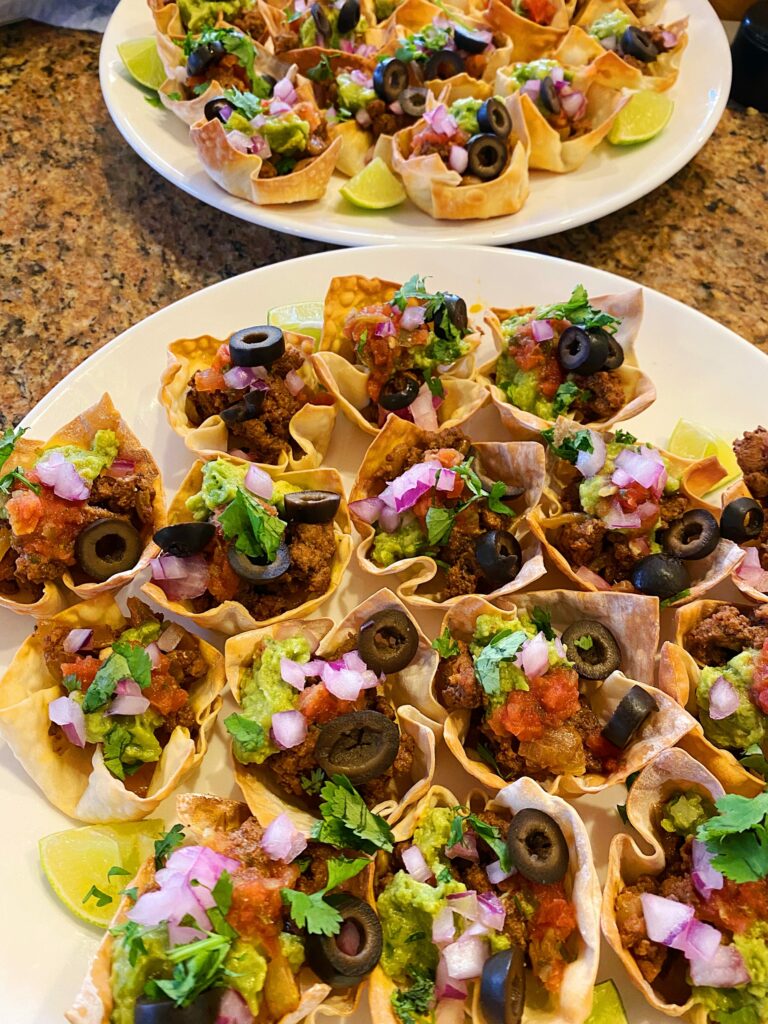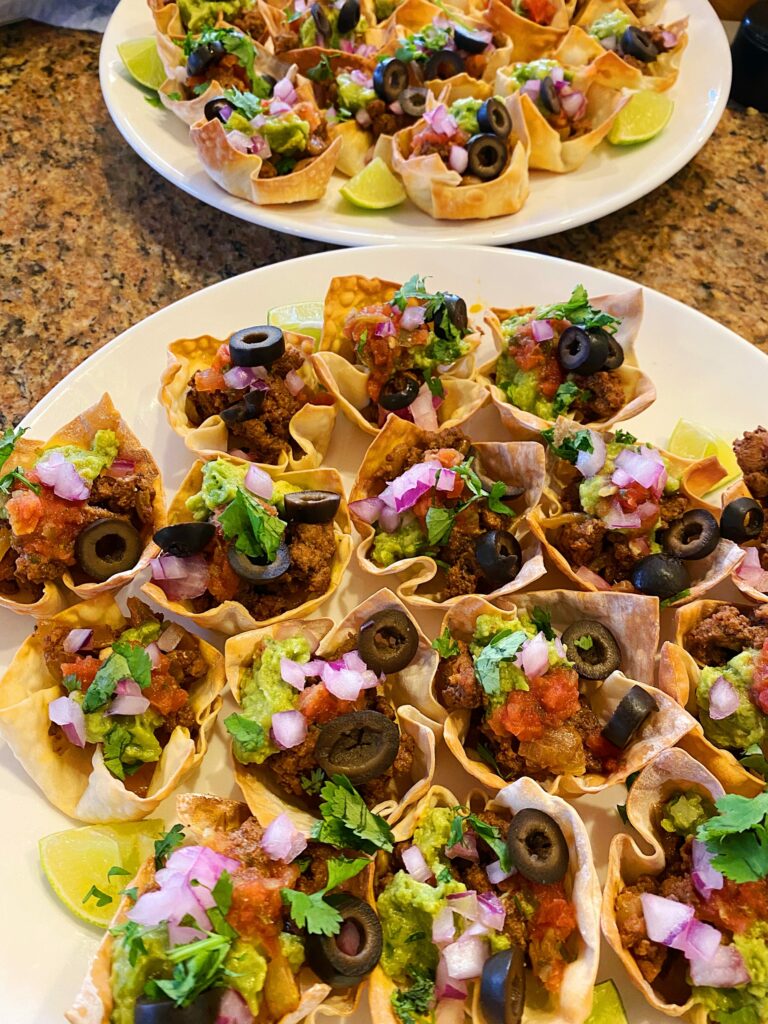 We had "cowboy dinner": grilled tri tip (Origen makes the best), baked beans, biscuits, salad, tortillas
And the famous dump cake with homemade vanilla ice cream: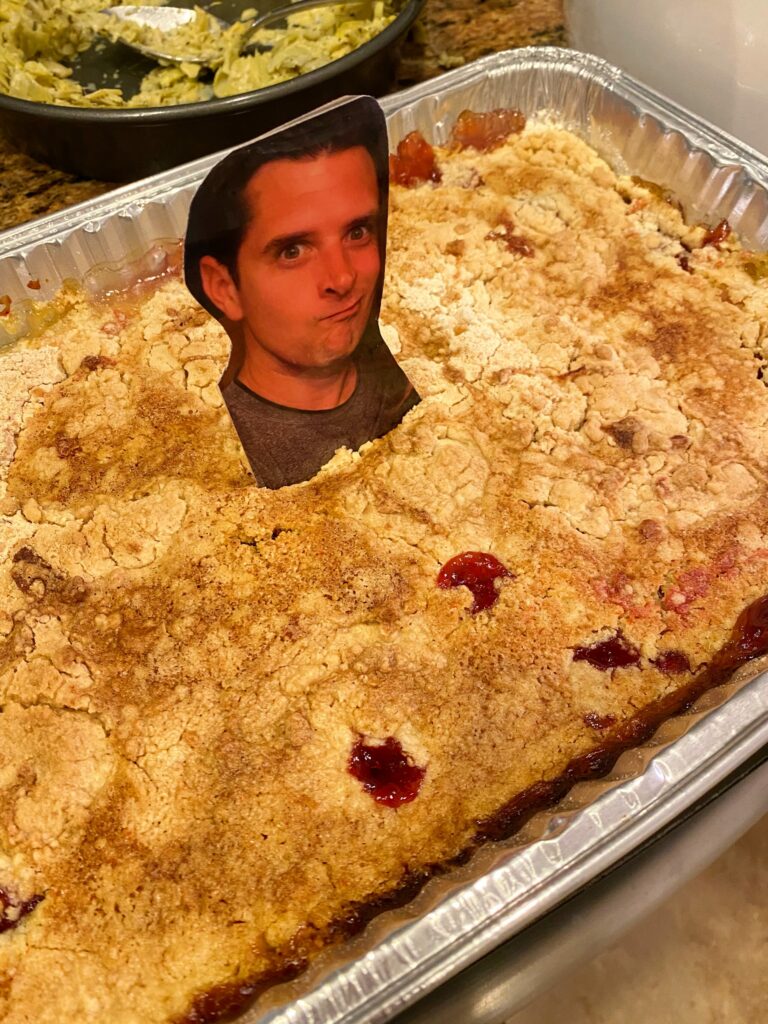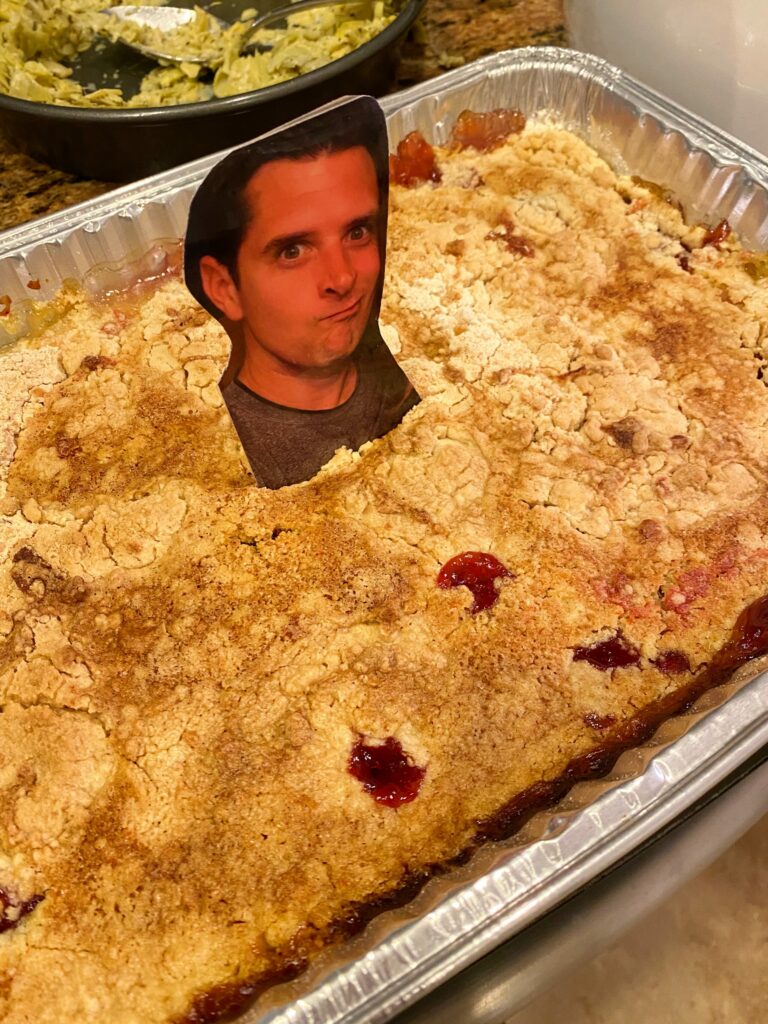 It was a perfect night celebrating out favorite guy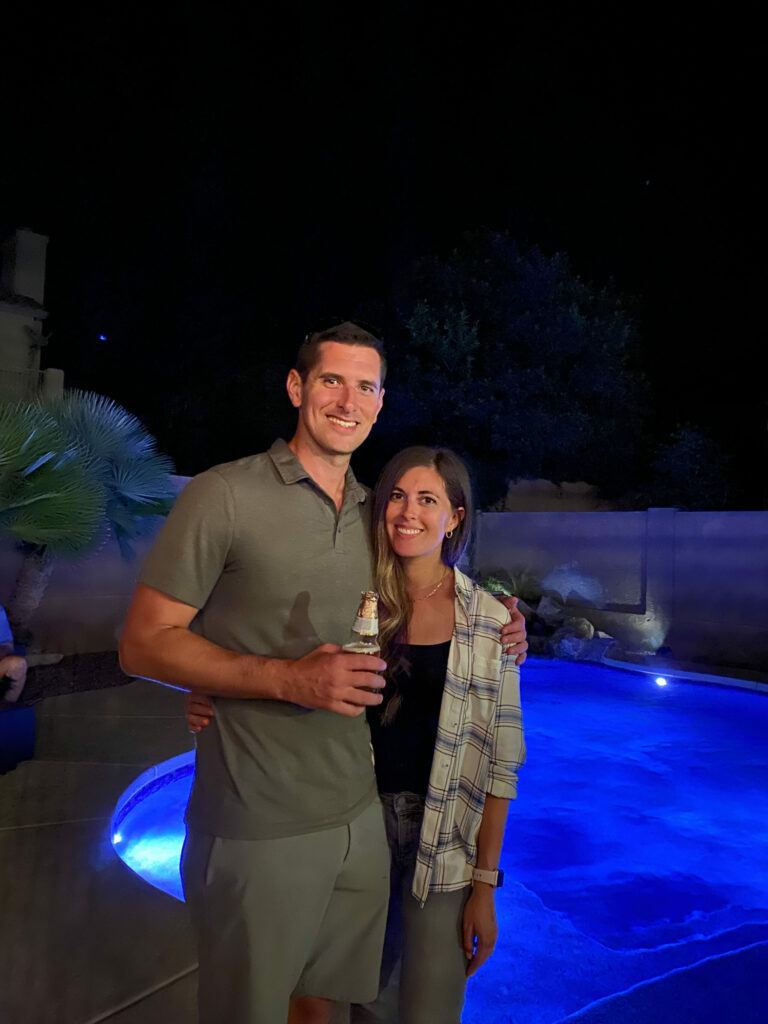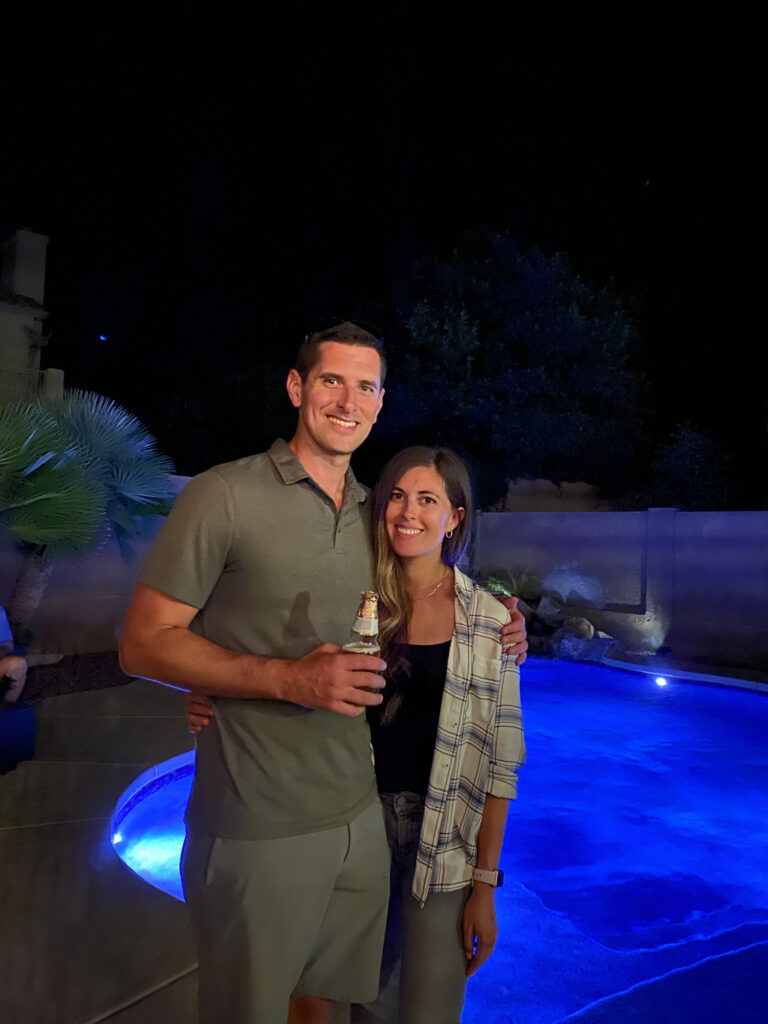 and it made my heart happy to have everyone over, chatting and hanging out around the fire.
It's feels great now that we no longer have a giant hole in the backyard.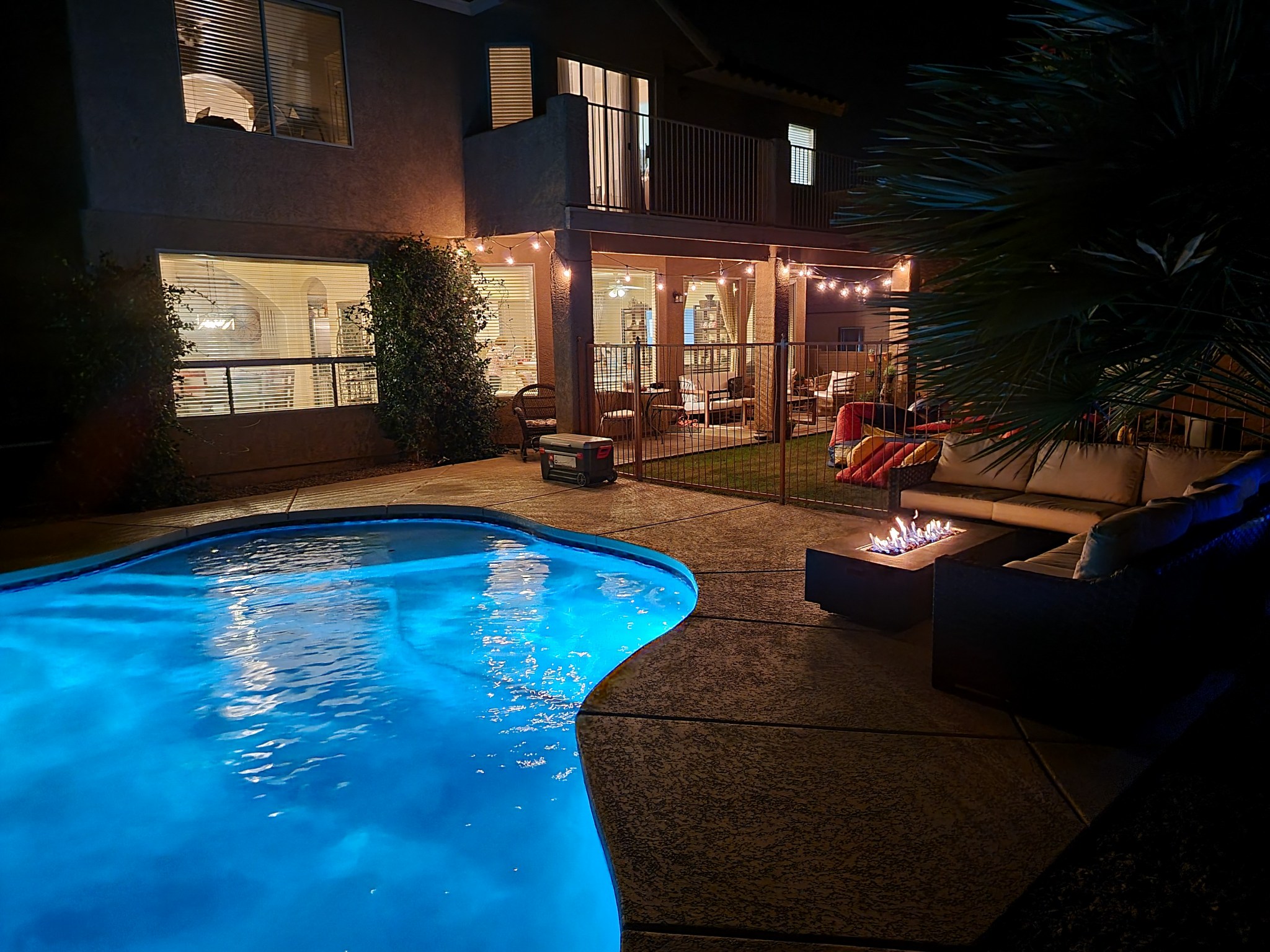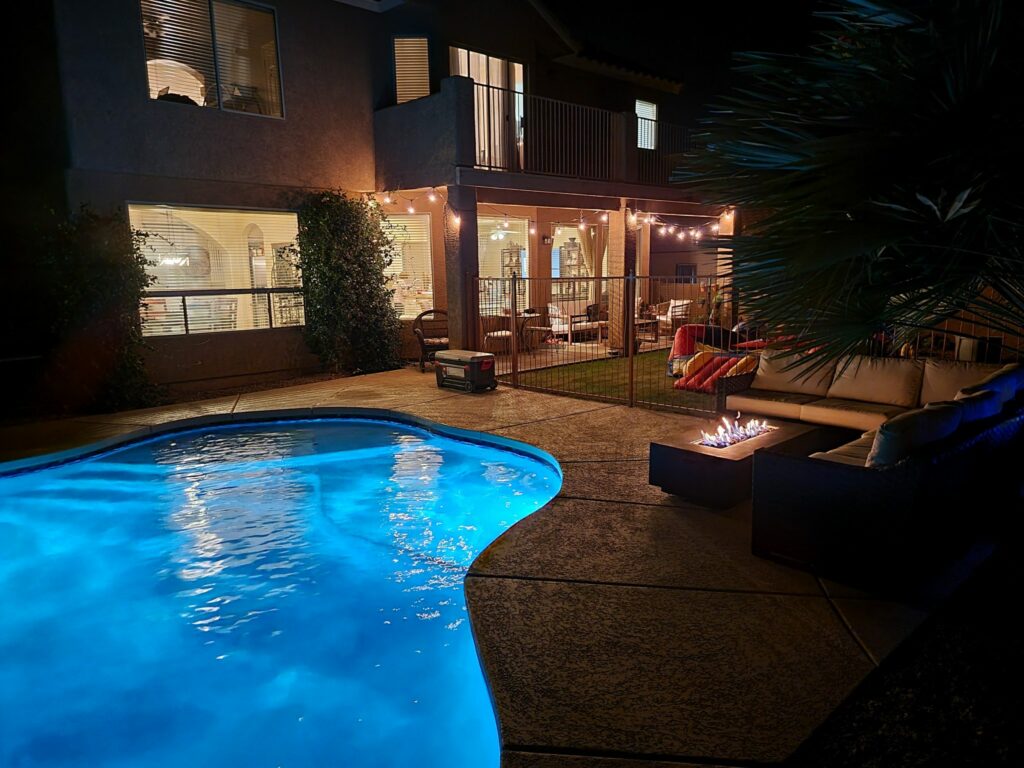 It's time for the weekly Friday Faves party! This is where I share some of my favorite finds from the week and around the web. I always love to hear about your faves, too, so please shout out something you're loving in the comments section below!
Fashion + beauty:
New Beautycounter holiday sets! BC released three new holiday sets this week and you can get free shipping on orders over $50 from now until Sunday. New clients can use the code CLEANFORALL20 for 20% off.
Good Scents Bath Oil Trio – love this for a holiday gift idea. Three different scents: Invigorate (Rosemary, eucalyptus, and peppermint), Clarify (Ginger, cedarwood, and coriander) and De-Stress (Chamomile, eucalyptus, and patchouli). These are formulated with avocado and jojoba seed oils.
Countertime Deluxe Mini Set – If you have been thinking about purchasing this line, this set is a great way to try out the line before committing to the full size! This set is suppose to last for more than a month (some of these will last far longer that that) so it's the perfect time to take this line for a test drive. The set includes: Countertime Lipid Defense Cleansing Oil, Countertime Mineral Boost Hydrating Essence, Countertime Tripeptide Radiance Serum, Countertime Antioxidant Soft Cream and Countertime Tetrapeptide Supreme Cream (my FAVE nighttime moisturizer).
Clean Sweet Hyaluronic Balm Duo: I love this balm duo as we head into winter aka chapped lips season. Apply as needed throughout day to hydrate and soften lips. It has a unique contour shape and can be used on lips or cheeks for a dewy glow. It comes in two shades: Nulo (translucent) and Pinch (a warm, rosy pink)
– Locks in moisture to keep lips conditioned and hydrated, helping them to look more plump
– Infused with lip-loving ingredients for advanced nourishment that leaves lips soft and supple without greasiness.
– Optimized shape forms to contours of lips, swiping on easily. It reminds me of our Clean Deo but half the size.
– Can be applied to cheeks in a pinch for a dewy glow
– Smooths and softens lips with mango seed and murmur seed butter, jojoba, and avocado oil.  These oils are known to mimic the skin's natural lipids to help retain moisture, leaving lips soft and supple.
I got a Trunk Club this week, and while there weren't a lot of keepers, I loved these comfy joggers. I know I'm going to live in these.
The perfect black pants. I wear these with button-up tops when I want to look more put-together (I had a meeting the other day and wore leopard slides and a silk button-up), or with a sweater and cute earrings.
Read, watch, listen:
Celebrities saying Trick or Treat
Do these things to have more energy during the day and sleep better at night 
What's the nicest thing anyone's ever said to you?
If you're in the mood for some spooky stories 
Steps to have a more positive morning
Phantom is back on Broadway! (NYC friends please go see all the shows for me because who knows when I'll go again. SO so happy Liv and I made this trip a couple of years ago.)
Fitness + good eats:
Grab your pumpkins and try this workout!
This sweet potato gnocchi looks amaaaazing.
Possibly a good reason to aim for 5 hours of moderate intensity exercise each week.
Are you dressing up this year? Please let me know what you and/or your kiddos are going to be!
Favorite Halloween candy? I love the Reese's pumpkins and Almond Joy.
Happy Friday, friends!
xo
Gina